My 10.000 Hour Rule Logbook
Posted: January 26, 2012
Post subject: My 10.000 Hour Rule Logbook
Hello everyone,
I feel kinda embarrassed in starting this thread here, where a lot of amazing artists show their work but here I go.
I just wanted to say something before I start posting threads after threads.
One of the great advantages of being unemployed and living in your parents house is that we can do whatever we want with the time we have at our disposal. I could go on playing Skyrim (Level 44 btw) or Mass Effect 2 or Gears of War 3 or Black Ops or Pes 2011 or MW2 or FM 2012, watching Game of Thrones or Supernatural or Walking Dead or House or Terra Nova and even Fringe and Naruto or One Piece or Bleach, like I've been doing since the last summer or I can improve my modeling/sculpting skills. I've never worked with ZBrush before but I always love the tool and the results that a lot of great artists achieve. So i've decided to create and WIP Logbook where my evolution, dedication and research under the subject of modeling/sculpting will be explored, focused on the development and study of realistic characters. It will be a long run I know but I think it will help me. It's my objective to have a regular participation on the forum and get to meet a lot of artists that share the same passion for Art like me. I'll do my best to help in whatever matter I can, hope you guy's can afford some time too to share some insights and tips/critics of the work/studies of my development. I'm going to show some of my first tests with Zbrush that I could achieve until now. I'm recording the time that I've been dedicating to Zbrush so I can see how my evolution is progressing and how much time I need to do finish the different stages. It's my first time so don't expect too much.
I'll be posting along the way, I know this is nothing special but the real objective is to record my progress along the way inside Zbrush.
Until now I have exactly 11 Hours and 10 minutes dedicated to Zbrush and these where the best results, following several tutorials that I could get.
Check out my logbook - artbysoso.blogspot - to see other stuff related to my research because will you find some interesting links related to the study of topology and anatomy.
Hope you find it useful.
Cheers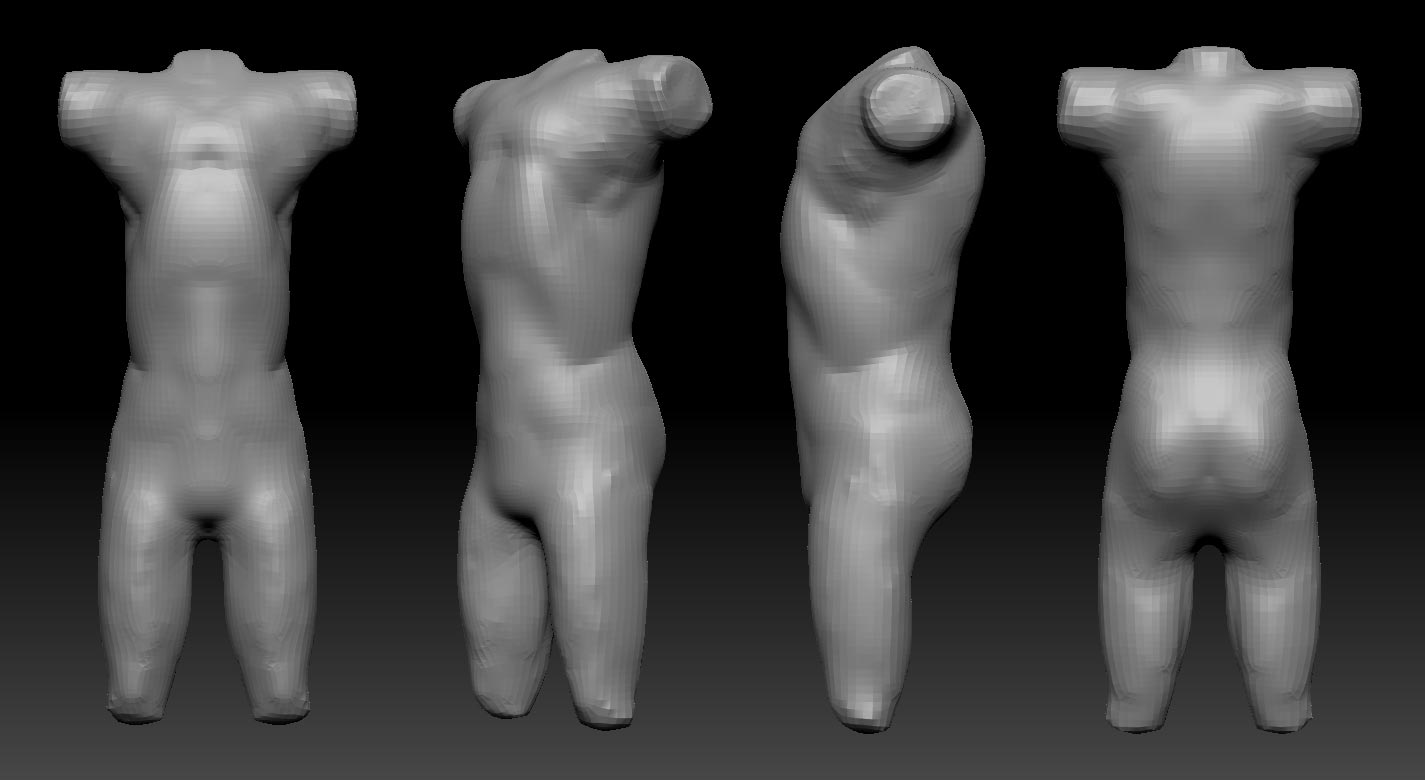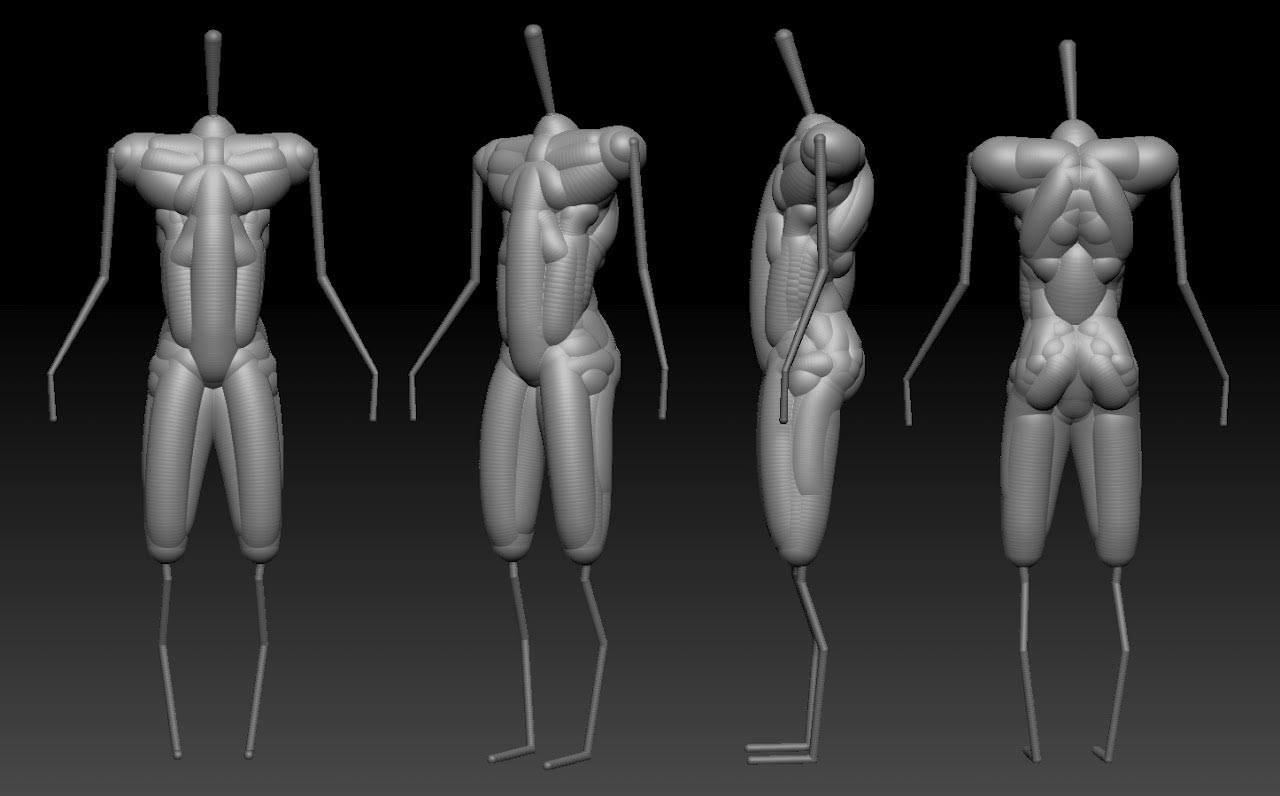 Posted: January 27, 2012
Post subject:
This one was really a pain in the ass and I hated finishing this up because I wasn't getting the proportions right. It took me quite some time and honestly I thought it was a lot easier than what turned to be. The objective was to finish it and I was able to, I don't like it but the main objective is to log the WIP. I started with ZSpheres, create an Adaptive Skin, Poly Model with the Move/Inflat Brush a bit in the low geometry and started sculpting dividing several times.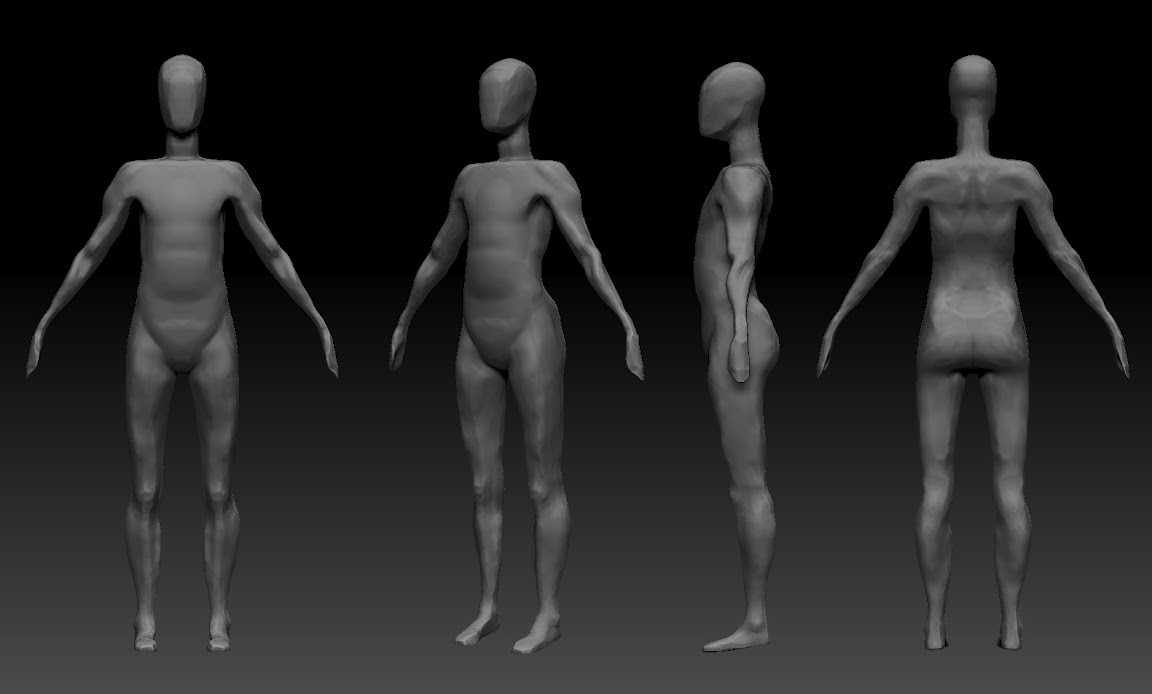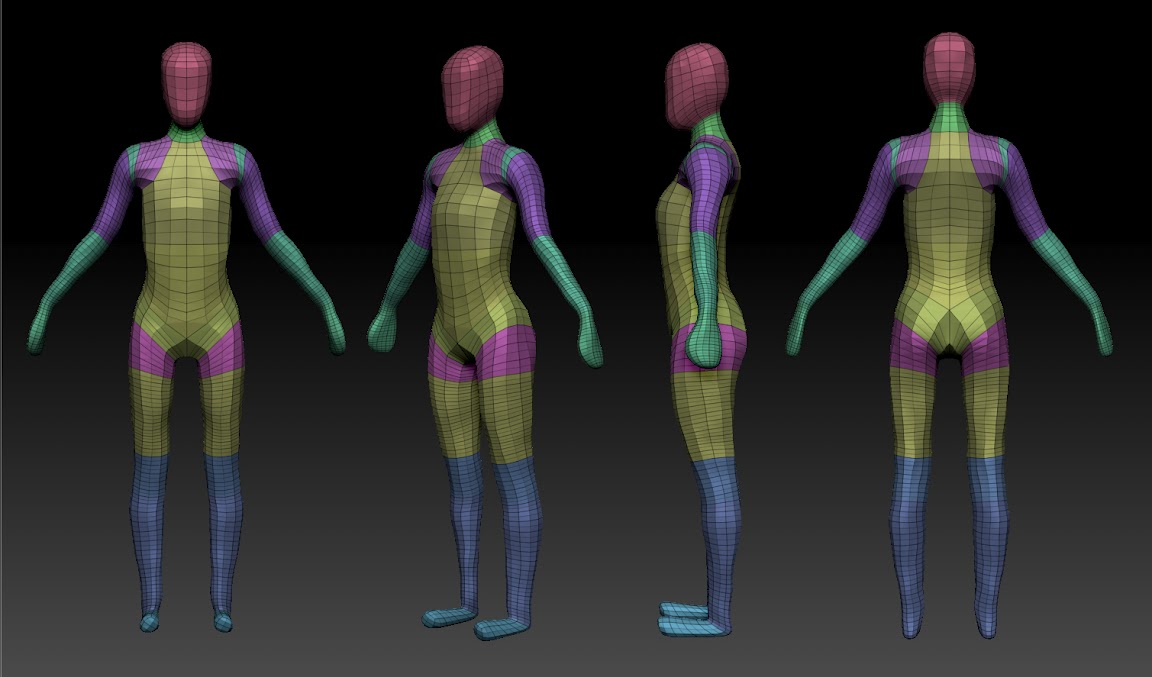 Posted: January 31, 2012
Post subject:
Here is another wip sculpt in Zbrush 4 R2.
I think I'm starting to understand some of the proper preceding s for sculpting with ZBrush, of course this is head nothing special but I'm happy with the final result. I started using an Default DynaWax Sphere for this head study, following by the Move Brush to push the initial forms, Standard for the first steps until I get a nice shape. I deactivated Dynamesh and Divided the Mesh until the 4th level and continued adding details with Clay and ClayBuildUp. I used the Standard + Standard Dam and Divided the Mesh to get some hard edges in certain areas of the face. See you guy's next time and have fun with this amazing tool.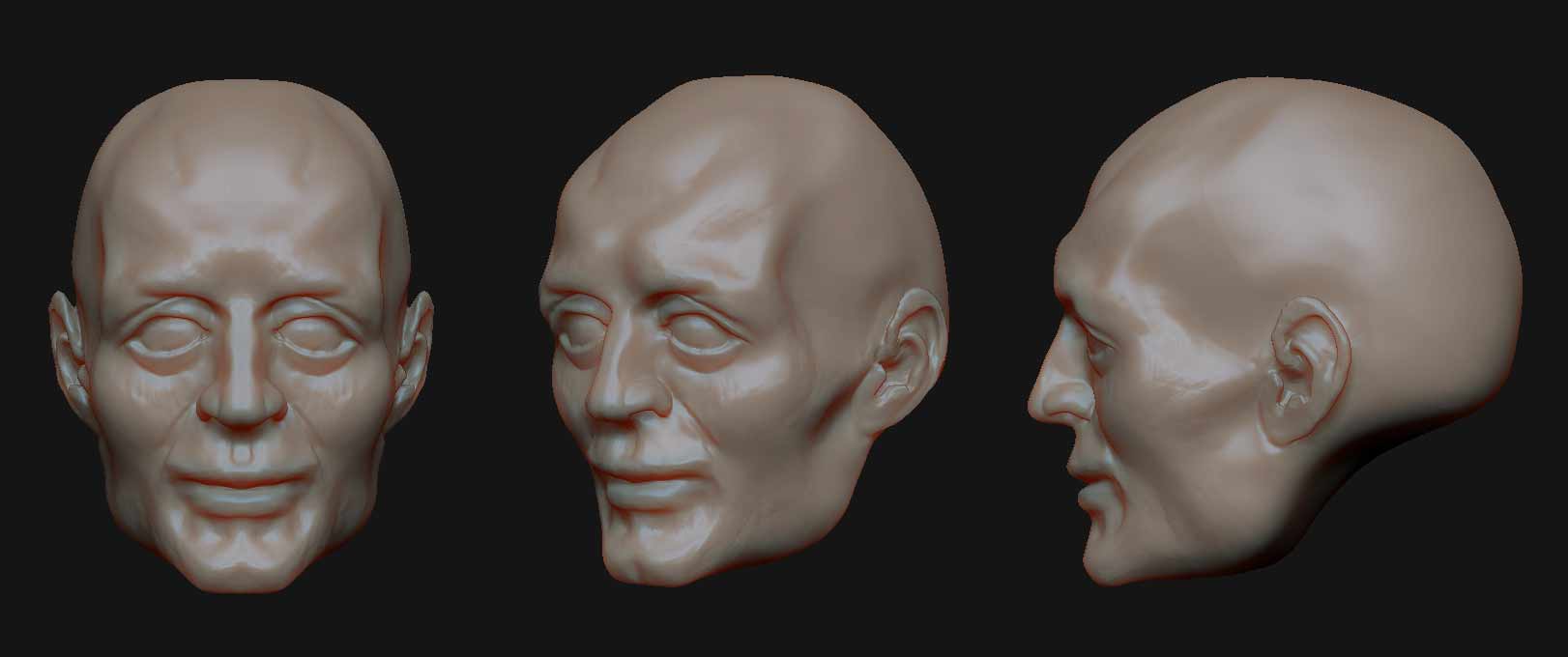 Posted: January 31, 2012
Post subject:
It's good that you started to learn in your free time. Do you use some references? BTW you've got higher level than me in Skyrim

Posted: February 24, 2012
Post subject:
Hello everyone,
I decided to get an skeleton reference and started sculpting from that. That's the reference I'm using. At the beginning it almost felt like I was cheating, it was just like drawing with the help of markers or a grid but I have to be honest it helps a lot when you don't know the proportions exactly. It's really a good reference and after I saw the video tutorials from Sorin Lupu (Human Body Proportions Setup) and the way he built it's character i didn't felt that bad, it's a process like any other and a very good i might say. I would like to be able to sculpt without the use of a skeleton but until I don't get the proportions in my head I think I'll continue doing it until I feel more comfortable. I bought some good books that helped me along the way, especially "Atlas of Human anatomy for the artist" and the 3rd edition of "Strength Training anatomy".
This time I decided to use some alphas to give more detail to the character and i realized that i suck and it's needs a lot of more work. I started thinking in using ZApplink to texture the character but perhaps another time because I dedicated really a lot of time to build this face and I think it was time to start another, face or body. Well I hope you like it, i feel I need to study a lot more cause there are times where i don't know what brushes to use and when to stop using some and use others but that comes with time I think.
Cheers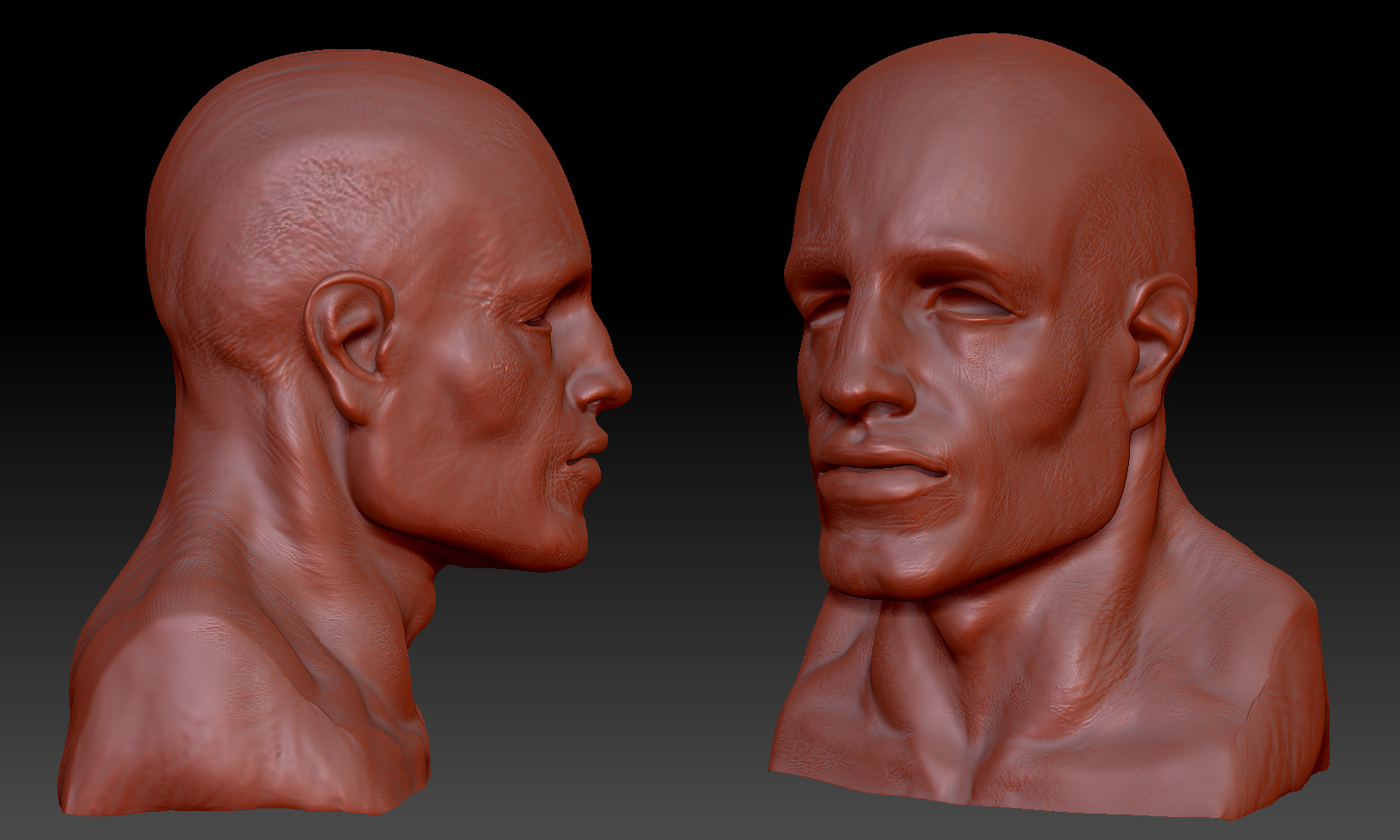 Posted: February 25, 2012
Post subject:
I see there's much progress in your work. Face looks nice. I'd like to see nice body now

What about tools - there is so many options to do the same thing so I forgot about some of them sometimes

Posted: February 27, 2012
Post subject:

Virtualsetworks

White CG Fairy
The last bust is fantastic! I think you should do the rest of him. I also like the shader on the one above it.
Posted: February 27, 2012
Post subject:
It's because Zbrush shaders are fantastic. I'd like to have ability to export them

Posted: April 04, 2012
Post subject:

CG_ARTStudio

3D Forums Footman
long looked at your model and yet didn't see anything is a preparation... probably from it that will turn out that beautiful.
I'm excited to see the finished model. It really seems to be so fantastic.
Posted: April 17, 2012
Post subject:

mierhao

CG Fairy
the muscle look very cool. expecting the final work.

Posted: July 20, 2012
Post subject:

kmanning

3d Graphics Peasant
practice makes perfect.. Keep it up!