BTR - World War II machine
Posted: October 30, 2006
Post subject: BTR - World War II machine

AbNormality

3d Graphics Peasant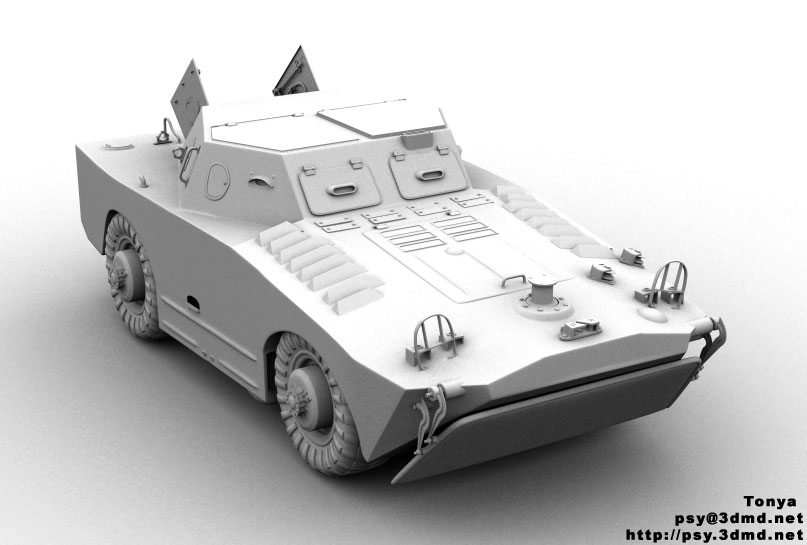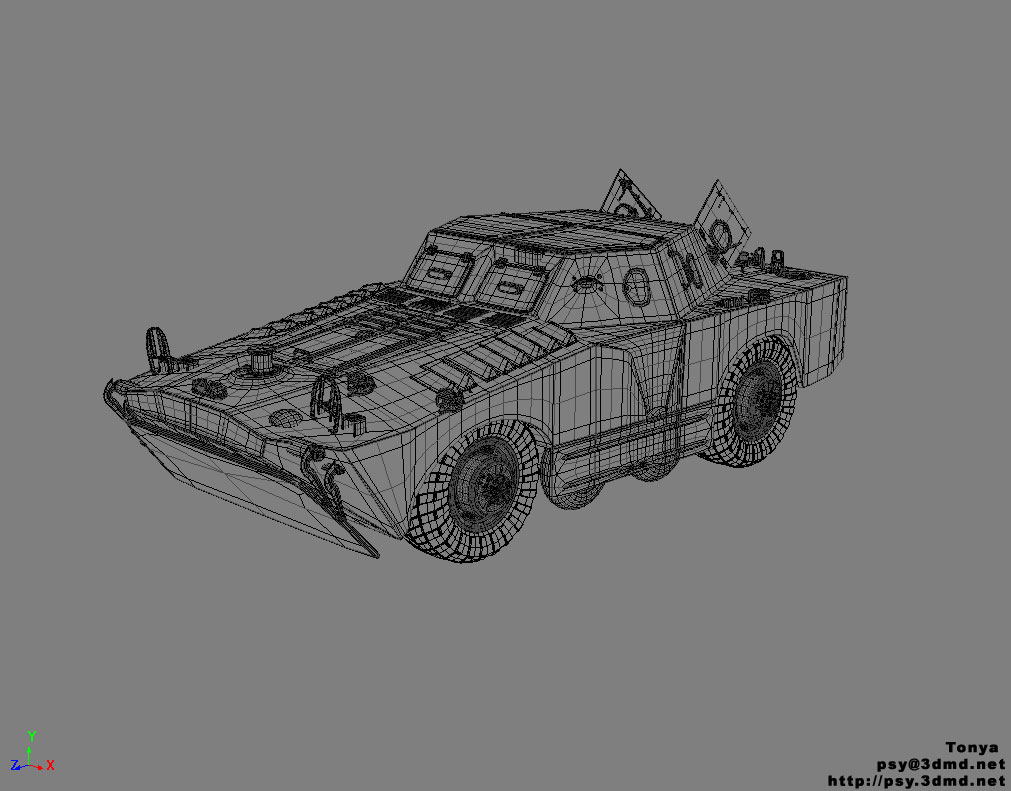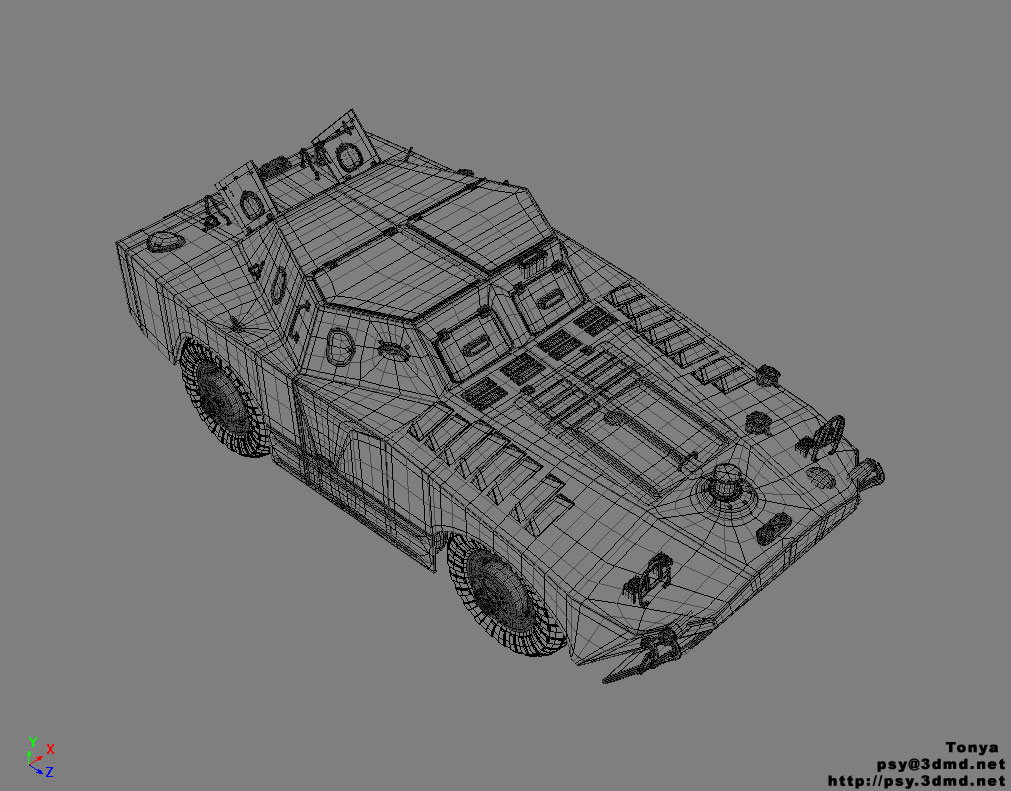 modelling: softimage xsi 5.11
render: mental ray
time of realization: 3 weeks
CRITIQUE WELCOME!!!
Posted: October 30, 2006
Post subject:

Andyba

Site Admin
wow! Nice work! A lot of details..
It's also called BRDM (Boyevaya Razvedyvatelnaya Dozornaya Mashina) by the way.
Here are some great
BRDM photos
Topology in some places is a bit strange in rest it's really nice.
How does the model subdivide?
Posted: November 08, 2006
Post subject:

AbNormality

3d Graphics Peasant
AndyBa,

the brdm is smoothed on these pictures.
where topology is bit strange? please, tell me where? and why?, i don't know many rules in this area.

Posted: November 10, 2006
Post subject:

Andyba

Site Admin
Hey, AbNormality

On the side of the BRDM where you have hole for legs.
There is a small hole that influences topology of the entire side.
It is ok if you managed to move all the points in such a way that when you smooth the model there are no wrinkles.
But I think it took a lot of time and patience to do this.
It would be better imho if you could isolate the topology of the hole somehow..
Since the model is not deformable it's not really necessary to use only quads topology. In some places triangles will work just fine.
Posted: July 16, 2009
Post subject:
Muy detallado el modelo, muy bien muchachito vas bien
Posted: September 07, 2009
Post subject:
good model, I like the white models with a good ambient occlusion

Posted: October 01, 2009
Post subject:
That is a realy nice looking model would fit nice in a world war game
Posted: August 31, 2010
Post subject:
A very nice model.
This would look good in games like Medal of Honor and Call of duty and of the like.
This would really fit the game !
I think that this is made for those purposes.
There are still more works needed to be done but this is really getting exciting.
_________________
My Animation Services
Posted: September 01, 2010
Post subject:
Loving the high detailed model that you have created.
Posted: September 02, 2010
Post subject:
Detailed and good looking machine. I like it

Posted: September 09, 2010
Post subject:
Awesome, the wheels looks great!
Posted: September 13, 2010
Post subject:
tucho wrote:
good model, I like the white models with a good ambient occlusion



agree