3D Rendering of Wedding Cake - $100-$200
Posted: August 20, 2012
Post subject: 3D Rendering of Wedding Cake - $100-$200
I own a popular cake business and am looking to get different designs of wedding cakes on my website (I can show you the website via PM or email). I've attached the image I want something similar to (does not have to have the flowers and leaves placed exactly like this polygon for polygon, but the feel of the cake should be the same). I'd imagine you could use stock flowers and leaves (I don't know, I have practically no knowledge of 3D modeling). The exact variety of the flowers and leaves can also be changed.
I'd imagine rendering would be key as well, as the images would need to be photorealistic.
After this prototype is made, there would probably be additional jobs to tweak the "template" into different designs for my website.
Email: rsokhi at gmail . com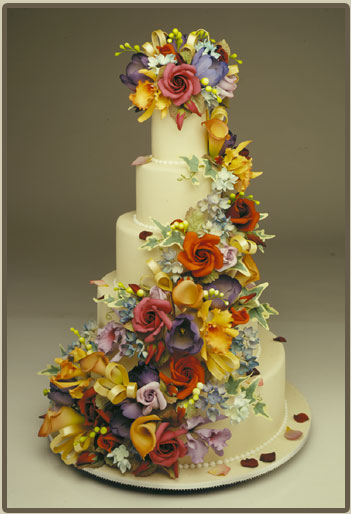 Posted: September 11, 2012
Post subject:
It's looking beautiful. I like your work.