Halo 1 video game level
Posted: May 15, 2010
Post subject: Halo 1 video game level
I been working on this project over the past few weeks. I been taking it slow and have no idea what I'm going to end up doing next. I'm sort of making improvements as I move on.
I plan on working on this project until I find it ready to start off a video game design portfolio. I'm yet to go to collage for a video game design course after the summer's end. I have no training with 3ds max or video games design rather 4 years of messing around in 3ds max making project for the experience of learning new things.

To get to the point... I'd like to know what people think. Maybe give me a few ideas. Tell me what really sucks about it. Anything really. Let me know what you think of it.

(The textures are not the ones going to be used. They are just there because I can't texture and map what is always changing.)
Posted: May 15, 2010
Post subject:
Sorry... How do I upload a photo?
Posted: May 15, 2010
Post subject:
Sorry... here is the render. I'm new to forums and such.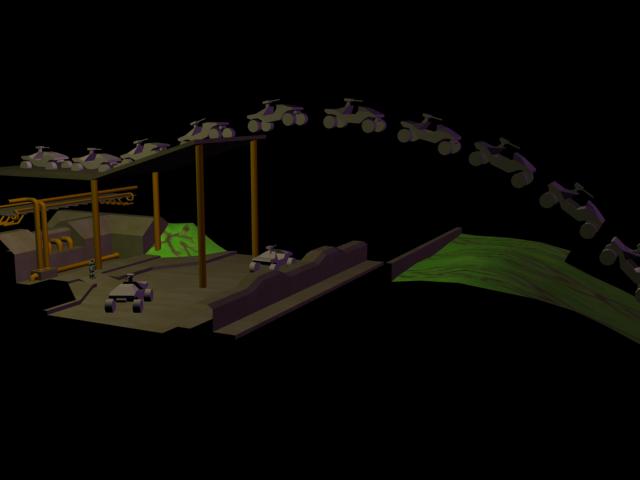 Posted: August 31, 2010
Post subject:
There is still more works to be done.
I will be hoping for very nice results.
Backgrounds, Lightings, Colors and Details to make this more fantastic.
It would also look better if you add guns firing and some crashing cars.
From my point of view, The top part is only one car that is moving right ?
and there are 2 cars at the bottom.
I think you need to add more cars and a bigger field.
_________________
My Animation Services
Posted: September 01, 2010
Post subject:
If your going to create a level id advise you get a pencil and paper and do some sketches. Get a goal for the player. If you write down some guidelines it will help you tremendously.