WIP - scifi lady
Posted: April 18, 2009
Post subject: WIP - scifi lady
I used Blender and Makehuman for this. I am still building the scene..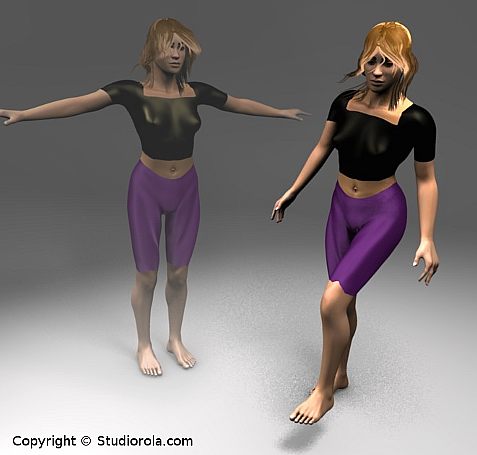 Posted: April 18, 2009
Post subject:

Andyba

Site Admin
Wow nice model!
What is Makehuman by the way? Never heard of it?
Is it open source too?
Posted: May 11, 2010
Post subject:
Whooowh s is hot

Nice body shapes !
Posted: August 31, 2010
Post subject:
The is a nice model.
I think you need to work on the breasts.
It looks like it is going upwards.
The shirt also needs to be worked on.
It is very flat you should add more details.
Though, there is many work to be done I think you can do this.
_________________
My Animation Services
Posted: February 27, 2011
Post subject:
Cool! great job! excellent work
Posted: May 24, 2011
Post subject:
Yes make human is free and open source humanoid modelling software
Posted: May 25, 2011
Post subject:
She's very, very similar to the woman from your very, very old topic:
http://www.3dmd.net/forum/3d-discussion-5677.html
It looks like you really haven't much time to work on this model because I can't see much difference between this and the older one.
As bryan said now and before - there's much to be done. There's STILL much to be done.
Posted: January 12, 2012
Post subject:
really a very nice one great looks and features well done
Posted: March 26, 2012
Post subject:

CG_ARTStudio

3D Forums Footman
Cool

Nice women. Mid poly model?