SU100 tank destroyer WIP
Posted: September 16, 2006
Post subject: SU100 tank destroyer WIP

Andyba

Site Admin
Hi Everyone!
Here I'm going to model the SU100 SELF-PROPELLED GUN known as Tank Destroyer.
Here are some references: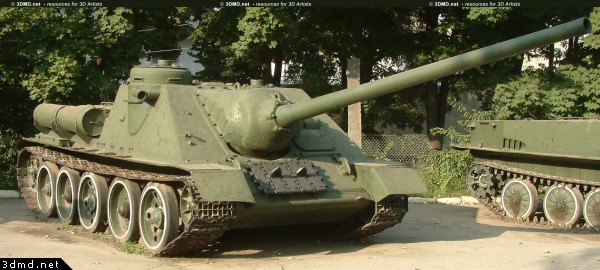 Here
you can find more of these in high resolution:
http://www.3dmd.net/gallery/thumbnails.php?album=60
Posted: October 01, 2009
Post subject:
Nice start but still needs alot more work
Posted: May 11, 2010
Post subject:
Im looking foreward too see this project in a further stadium !