Modelling A Small Stellated Dodecahedron With Dynamic Spline
Posted: August 10, 2017
Post subject: Modelling A Small Stellated Dodecahedron With Dynamic Spline
Hello,
I need a virtual 3D model for Unity, who fits a real live model.
The real model is made of stretch cloth attached on a skeleton. As every new setup will change the stretched skull,
the 3D model needs to be easy adjustable in a quick way.
I think the best method could be with dynamic splines making surfaces ? But I do not find the way to-do it...
Can someone help me on the way? Or just make the model?
http://stage-eyes.com/WP/home-page/solutions/small-stellated-dodecahedron/
you can contact me
Jan@stage-eyes.com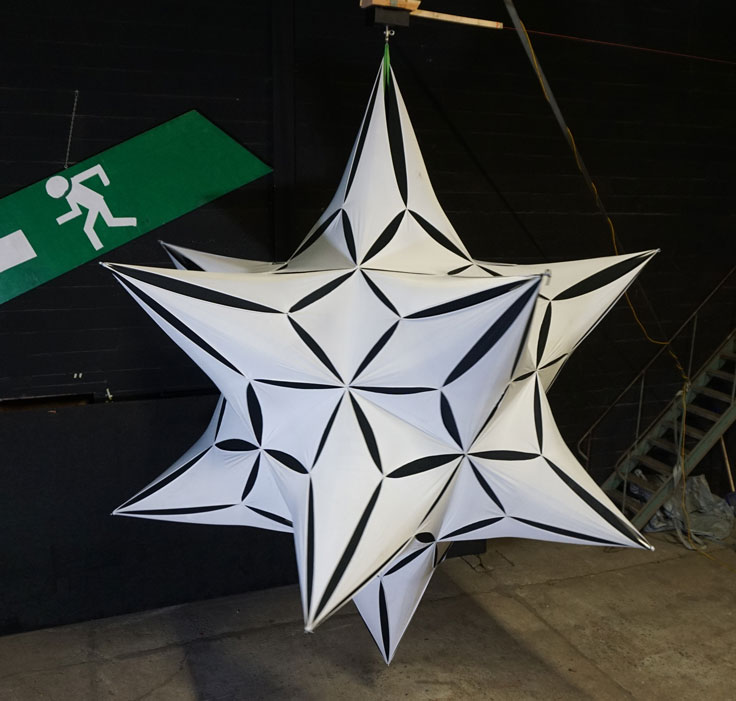 Posted: August 11, 2017
Post subject:

Andyba

Site Admin
it's not clear what you want but imho it's more difficult to manage splines than polygons with a subdiv modifier.
Posted: August 11, 2017
Post subject:
Hello Andyba,

Thnks to reply.

what is not clear to you? I need a virtual model, who fits the real model. We want to map this turning object, so only the white surfaces are open for projection mapping. As the real model may change as form every new setup, we need a easy method to adjust the 3D model.

I will take a look how to do this with your approach... Can you make this model?