Vintage Zenith Radio - Updated
Posted: August 02, 2013
Post subject: Vintage Zenith Radio - Updated
Hello again 3DMD community,
Just mocked up a retro 60's-70's Zenith Solid State 3D model made for a vintage workroom scene.
Hi Def (2048x2048) textures were made using photographic reference of its physical counterpart, minus one leg repaired virtually. :p
Modeled in Maya, Rendered with Mental Ray using MR Lighting an Materials, Photoshop CS5 for diffuse, gloss, and ever so slight bump map.
*Updated render with additional environmental detail
Critiques and comments welcome, thanks again!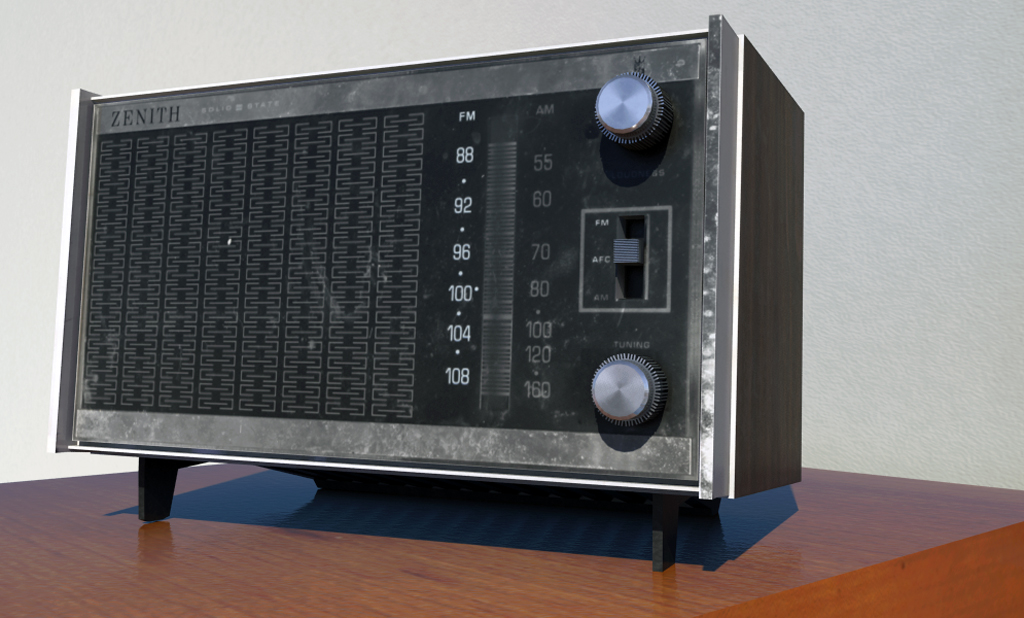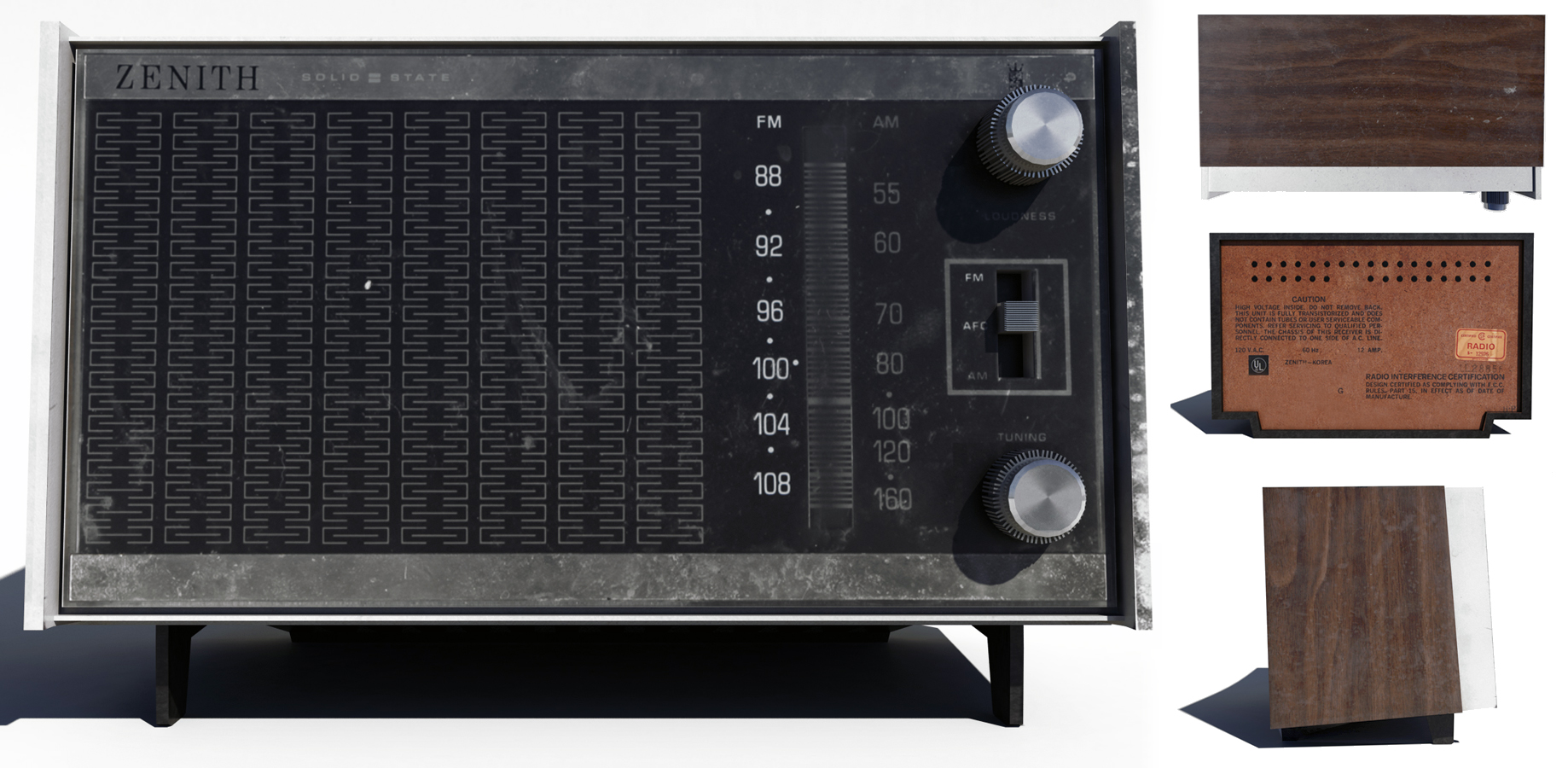 Posted: September 24, 2013
Post subject:
Very nice!
Now create an interesting environment to put it in.

Posted: September 24, 2013
Post subject:
On top of it

! Slowly but surely I'm populating more everyday objects before I put it all together - Progress here
http://variouslyvaried.deviantart.com/art/Vintage-Work-Room-Scene-397788999
Posted: November 08, 2013
Post subject:
Looks nice. But a bit simple in comparison to the radio close up.
The blue sheet with sketches is it cloth or paper?
Because it looks like cloth.
Posted: November 08, 2013
Post subject:
Andyba
, thanks for the kind comment! I have been having trouble trying to find those extra touches to really make the scene come alive. The only course of action I can think of is to continue to fill the scene with props and give the whole set a proper environment. Also, yes the hanging blue print is ncloth and the rolled blueprints were done with curling the geometry along a curve. I was in a rush to finish the render to this point so I just tacked the cloth to generate some dynamic folds. I'm sure I can mess with the cloth's parameters to give it a more paper feel, but I'm unaware of any other method as this is the closest technique I know. I'm self taught and always learning, so I'm absolutely open to suggestions.
Posted: November 09, 2013
Post subject:
If you want to make it really great, you should first think of a story of this place.
Just adding objects will not make it more interesting. If every object you add supports your story, then it will come alive and be interesting.
For example how old is this desk? Whose desk is this? Right now it looks like it's brand new...
Posted: November 11, 2013
Post subject:
Thanks man, I never thought about taking that approach! I wasn't thinking of any particular owner, but I was going to eventually add the desk into a retro interior scene. I wanted the scene to be within the 60's, but I completely agree that it looks too unworn to be real. I think an un-uniform spec map and bump/normal should add a little wear. A desk lamp i'm finishing up I think will add more tone to the scene as opposed to the temp lighting I put together. Thanks again for your feedback!