FZD | Vehicle Concept Design Workshop June 2013
Posted: April 15, 2013
Post subject: FZD | Vehicle Concept Design Workshop June 2013
FZD School of Design is honored to welcome guest speakers Scott Robertson and Daniel Simon for our third live workshop series. With a wealth of experience in product, film, game and automotive design, both Scott and Daniel are legends in the entertainment industry. Please join us for this two day workshop and get an exclusive inside peek into the world of high caliber vehicle design. More information can be found on our website.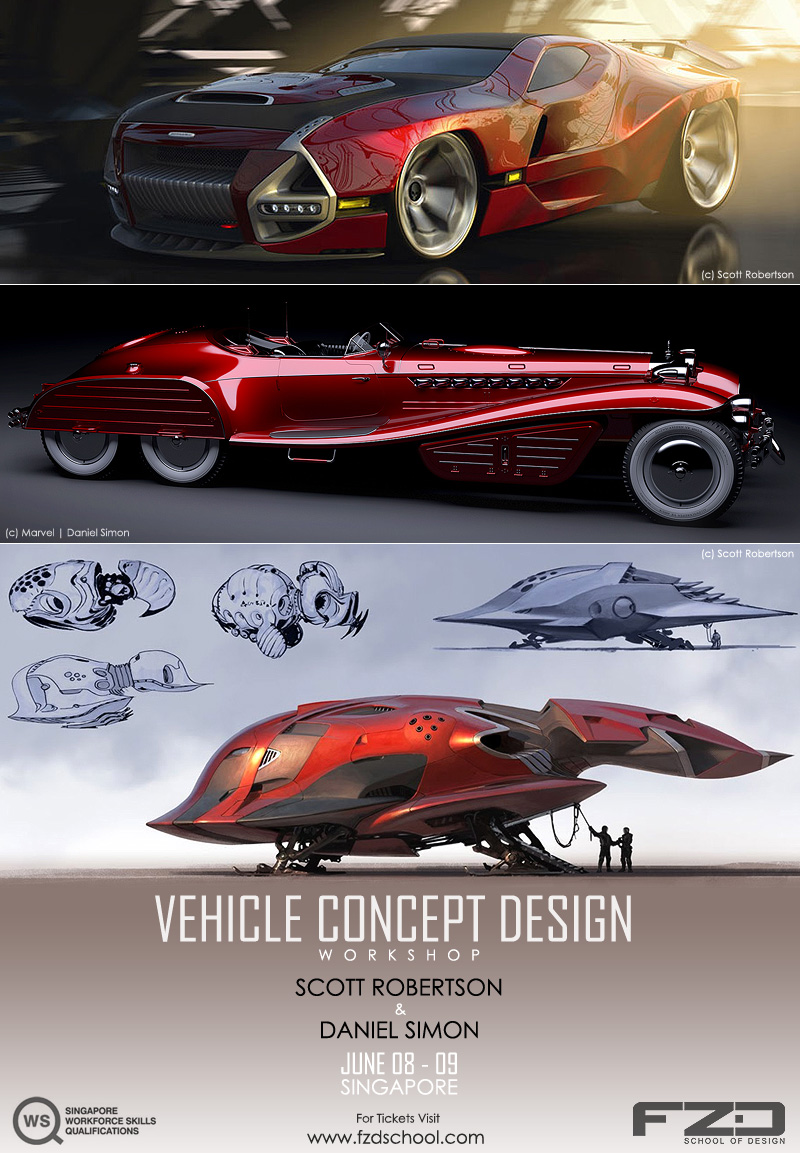 Posted: September 07, 2013
Post subject:

Andyba

Site Admin
Has anyone been to this Workshop?
Please share your impressions...
Thank you.