1st ever 3D work
Posted: March 21, 2013
Post subject: 1st ever 3D work

Garrett39

3d Graphics Peasant
please be as criticizing as possible I need all the advice I can get.
this was for a school project to come up with our own original café.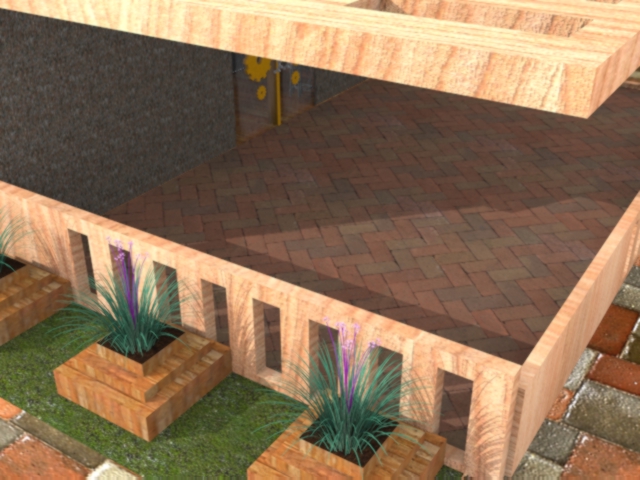 Posted: September 24, 2013
Post subject:

Andyba

Site Admin
Texture mapping should be fixed. Proportions of texture details are way off.
On the wall you can see the repeating pattern of the texture which is not cool. Mix in some noise.
Add softer and stronger shadows.
The bricks to the right are too shiny.