I need help please
Posted: August 27, 2012
Post subject: I need help please
my material ball sample is not showing as a ball or square or cylinder .. its only showing a black square .. can anyone help ? i attached a photo of it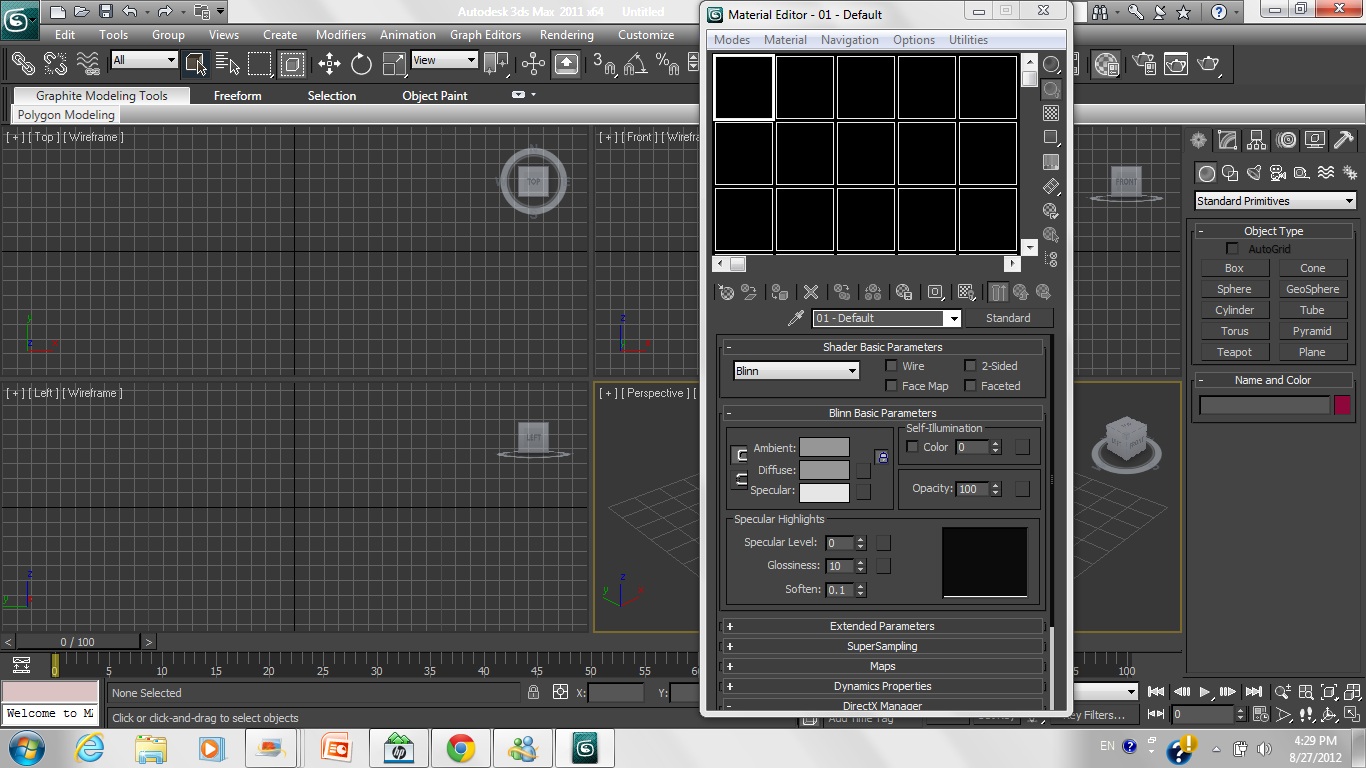 Posted: August 27, 2012
Post subject: try to reset 3ds max to default settings

jagjit777

3d Forums Grunt
i dont know about 3ds maxx but i hope this will help u ! check this link

http://area.autodesk.com/blogs/maxstation/n21_resetting_the_user_settings_in_3ds_max
Posted: September 11, 2012
Post subject:
probably cuz you are in different rendere mode than your materials are.. assign different renderer
Posted: September 17, 2012
Post subject:
Hello members!

I would like to introduce myself as CAD drafter and would like to get answers from forum members.

Looking forward to your kind support!

Regards
Michael
Posted: October 22, 2012
Post subject:
which rendering mode are you in? direct 3d?