Car Model
Posted: April 15, 2012
Post subject: Car Model
Modelled in 3ds Max rendered with Mental Ray.
I know the tyres aren't very good but any other feedback would be lovely.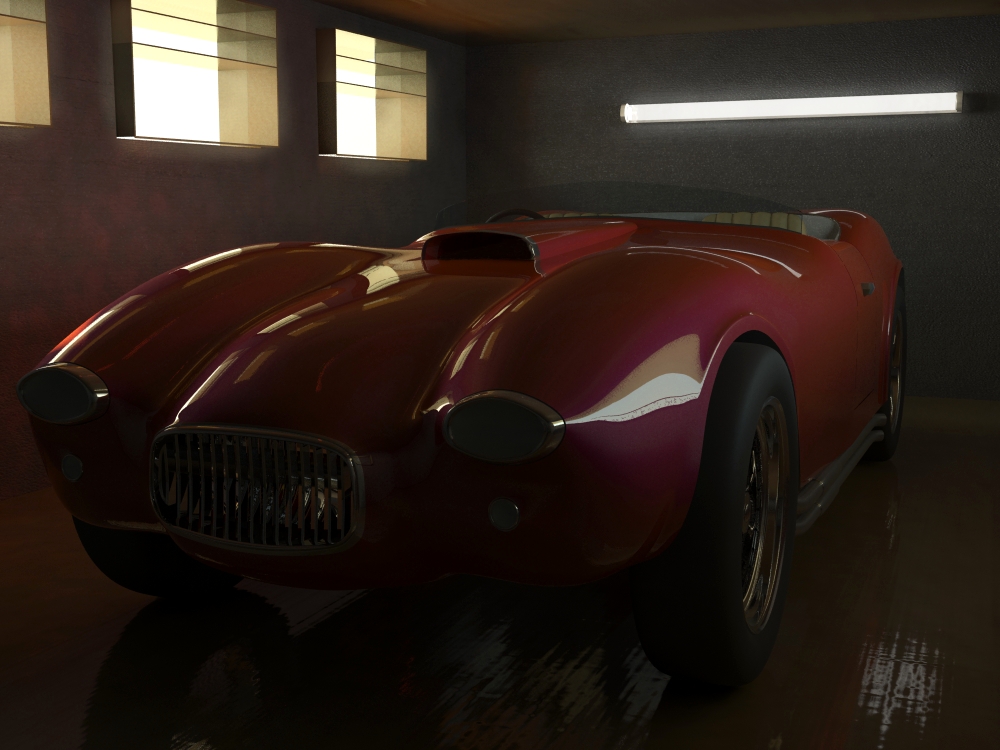 Posted: April 18, 2012
Post subject:
I like to work with mr too. Your work looks nice but it would be easier to say something more if this scene would be brighter. It's definately too dark now. Have you been thinking about adding some volume light? Subtle rays coming from windows could give it nice atmosphere.
There on the left wall it is some reflection or something is going on with GI? Did you add some bounces to FG?
Posted: May 08, 2012
Post subject:
I agree the model car is done nicely but the lighting needs some work. Thanks for sharing,
'
Grafx Exchange Portal
Posted: May 10, 2012
Post subject:
That looks stunning, though as other have said the lighting needs a bit of work.
Posted: November 20, 2012
Post subject: eduardo jaudenes
guauuuuuuuuuuuuuuuu