MAYA DIY ( EXTRUDE PROBLEM )
Posted: January 30, 2012
Post subject: MAYA DIY ( EXTRUDE PROBLEM )
I want to create a "L" shape object ( Screen Right ) from the cube ( Screen Left ). When I use "extrude", it creates a hole instead. HELP !!!!!!!!
Video link to youtube::
----- youtu.be/72RjJiVfMU0 -----
I'm starting a blog today in which I'll post all my MAYA DIY's and all the problems that I may have and the solutions. It will help all those newbies who are starting to learn MAYA just like me. SO plz visit that blog and give your valuable solutions.
------ mayaanimate.wordpress.c0m ------
Regards...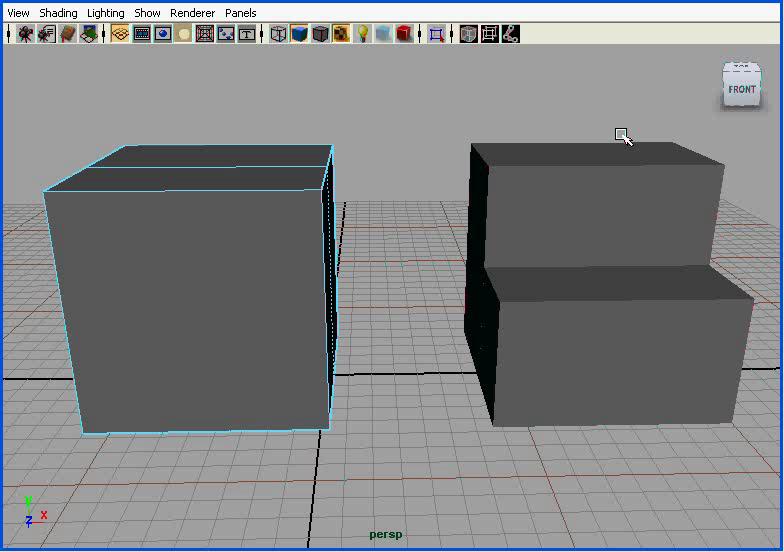 Posted: January 31, 2012
Post subject:
Well... Everything works just fine. Scale this box vertically and then extrude up

Posted: August 28, 2012
Post subject:
Start with a small box, about the size of the larger portion of the one on the right
divide it down the center, then select faces and select the face you want to extrude
then when you pull that side up should give you the desired shape
without holes.