Lamborghini Bravo
Posted: May 09, 2011
Post subject: Lamborghini Bravo
Say what,im doing a lamborghini,my most hated car company in the world,that was until somebody showed me this concept car that i fell in love with instantly!
This car was more of a practice at speed modelling and getting back into my groove of modelling in general while i figure out some texturing on the laurel, i will finish this.
This is about a days work so far.
Unfortunately there are no prints and very few pictures around of this car so i have done my best in a method i havnt used before.
Im pretty sure there will be a few innacuracies i still need to fix,which will come later.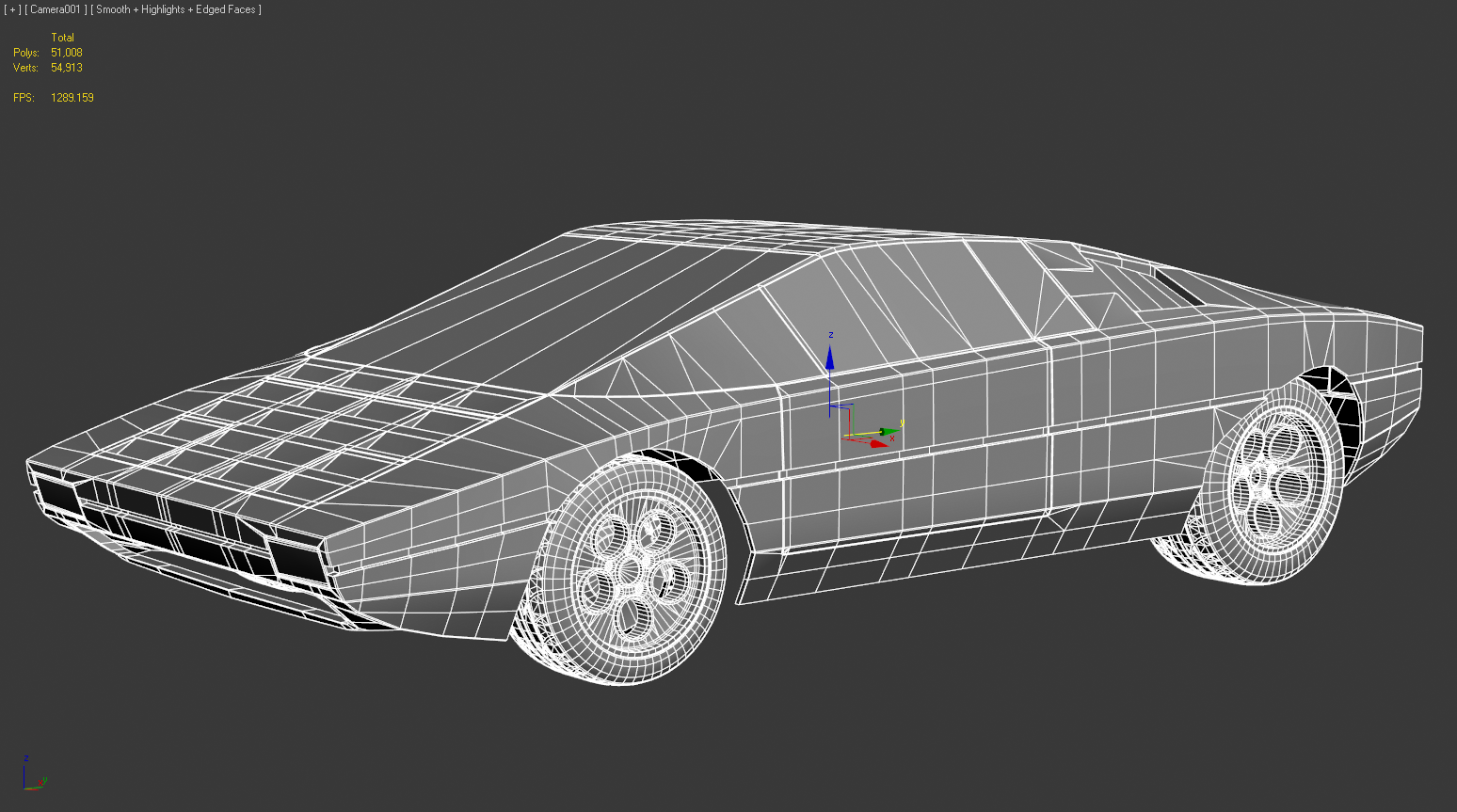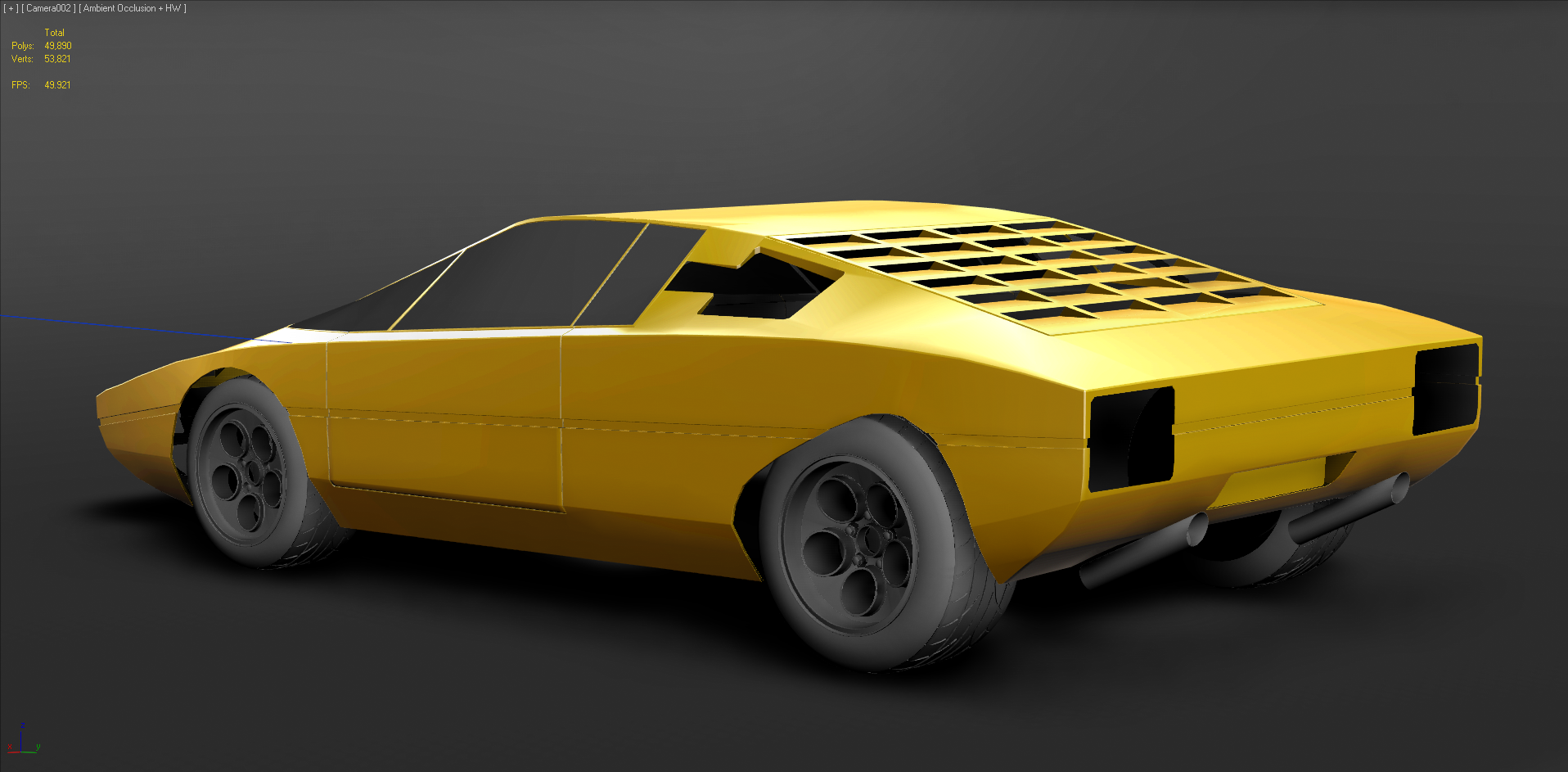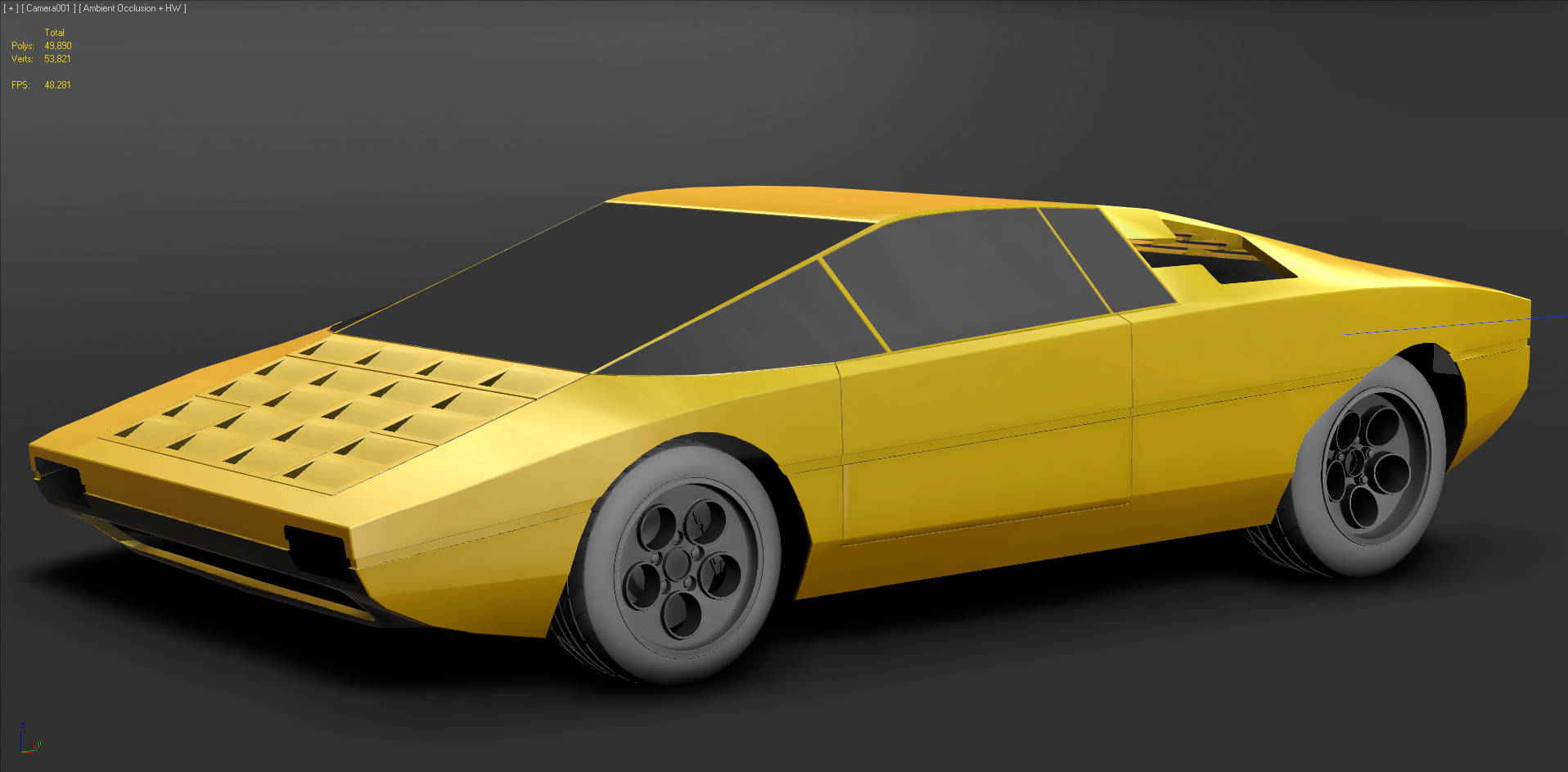 Posted: August 25, 2011
Post subject:
Hi Catlin,

Nice bit of speed modelling. Would be good to see it rendered with photoreal materials and studio lit.

Regards
Posted: August 23, 2012
Post subject: cool

nice can't wait for when i can do stuff like that.
Posted: October 02, 2012
Post subject:
great job, despite the fact that the car is generally ugly