model of John Wayne
Posted: April 23, 2011
Post subject: model of John Wayne
Here is a model of John Wayne made with 3dsmax and zbrush. Itís from heís true grit period. His face had so much character in it.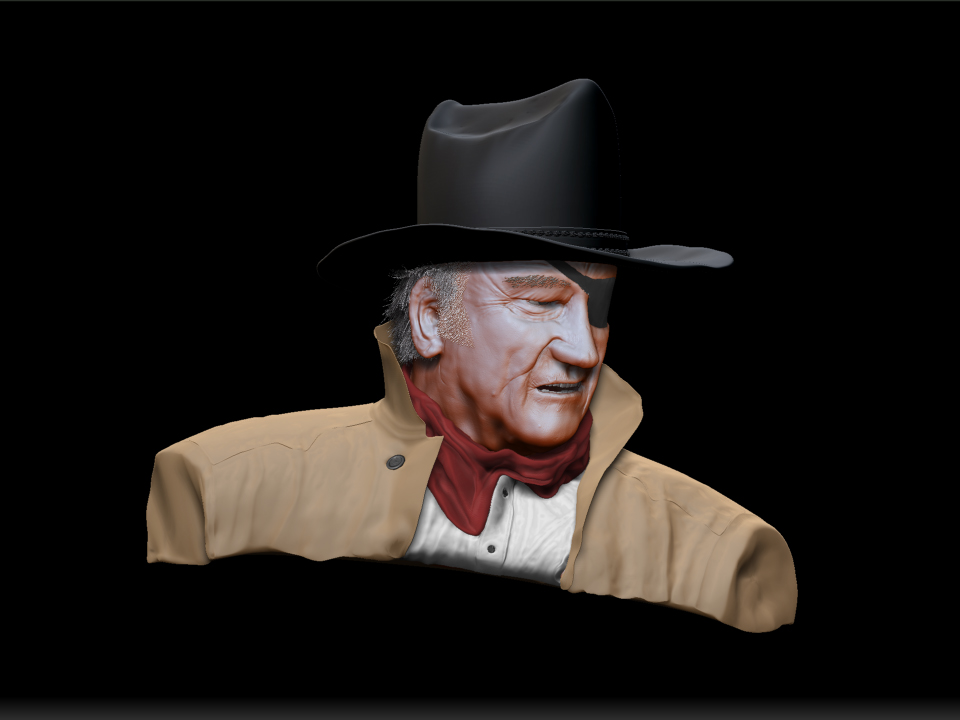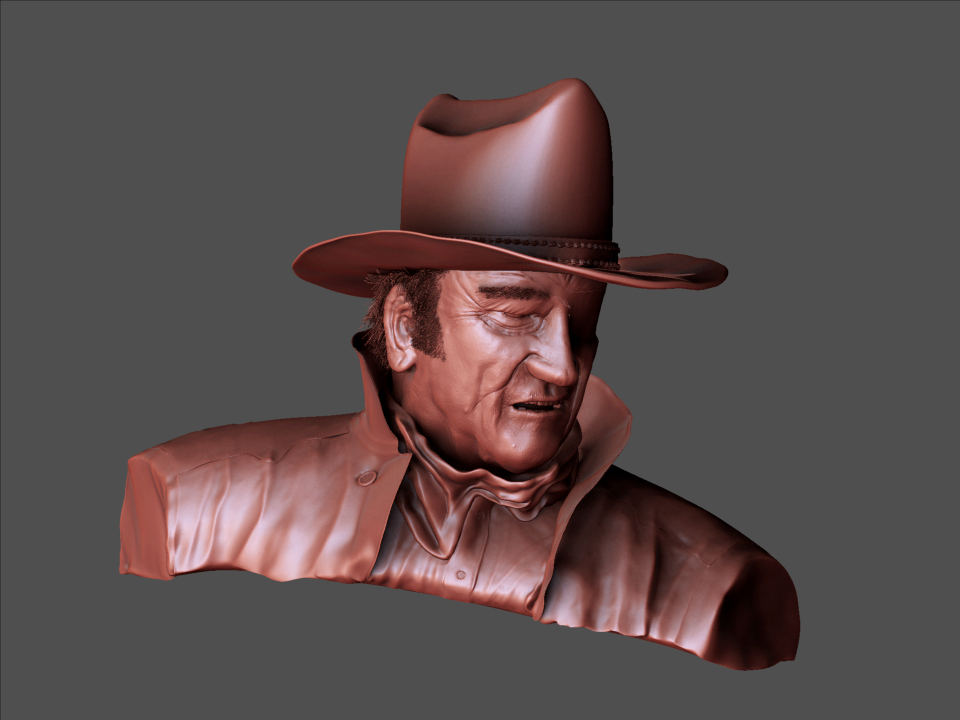 Posted: May 24, 2011
Post subject:
This is nice. You I think the hair and textures could use some work but this is 1000x better then anything I could do right now. good work.
Posted: October 03, 2011
Post subject:
good job with the modeling
I like the hair and the cloth modeling