Car model - Yugo 55
Posted: April 08, 2011
Post subject: Car model - Yugo 55
Hello everyone,
This is yugo 55 car model. This model is from 1989 year. To see this models and more models visit website
msdesign.in.rs
.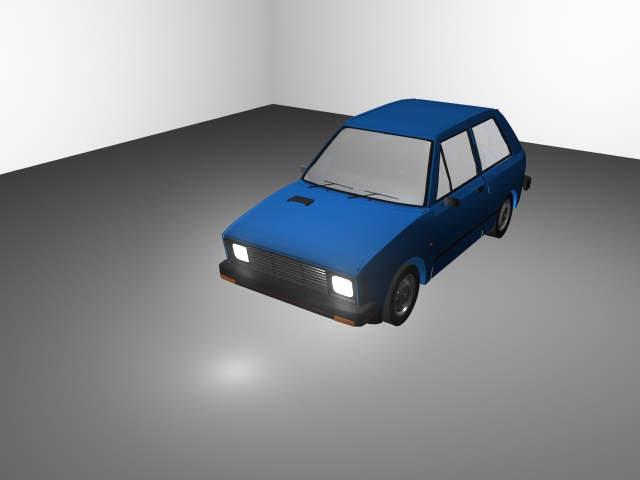 Posted: November 21, 2011
Post subject:
Wow cool, which program did you use to cretae the car? love the lights effect on the floor!
Posted: December 11, 2011
Post subject:
Not a bad model you just made, and I like the choice of car
Posted: January 08, 2012
Post subject:
Eh, not a bad model. Render's very basic though, could use with some GI and more realistic materials.