Please Help in modeling Electric Guitar body
Posted: January 26, 2011
Post subject: Please Help in modeling Electric Guitar body
Hi, I know the basics of modeling but I'm having trouble making an electric guitar body smooth around the edges.
I've tried diffrent approaches with no luck. Please someone help me! I'm using 3ds MAX 9.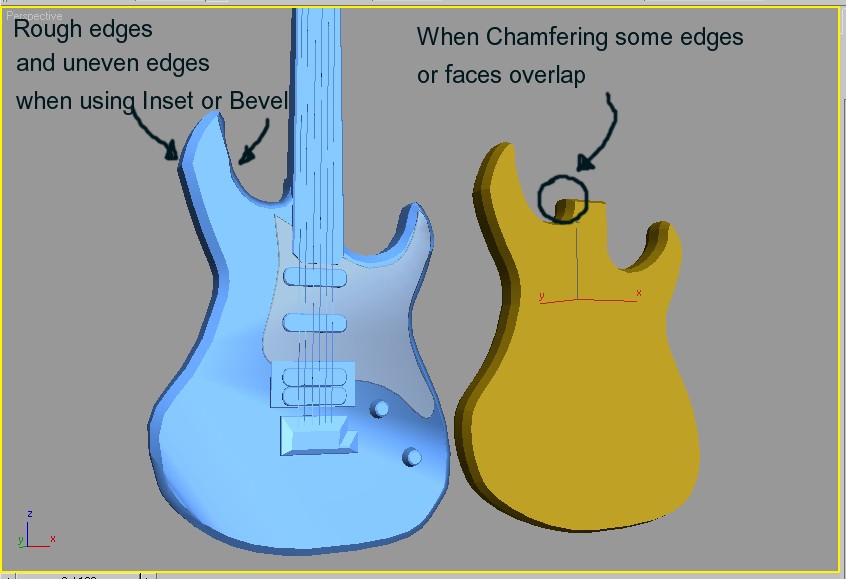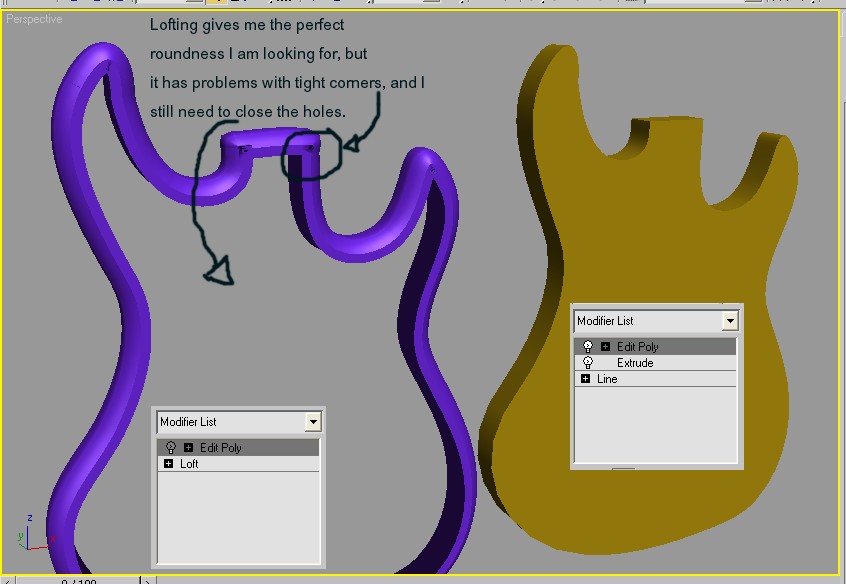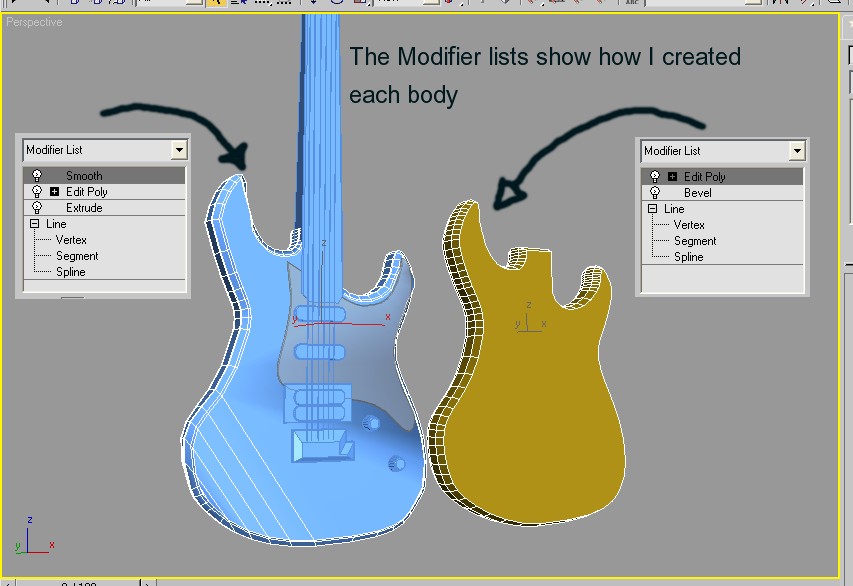 Posted: January 27, 2011
Post subject:

Andyba

Site Admin
Hello ngin3d,
You have to manually correct all the overlapping faces - it's a part of modeling complex 3d objects. You get the rough shape with a method then you use editable poly to correct all the artifacts that appear and to teak your shape.
The yellow model from the image bellow is a pretty good start imho: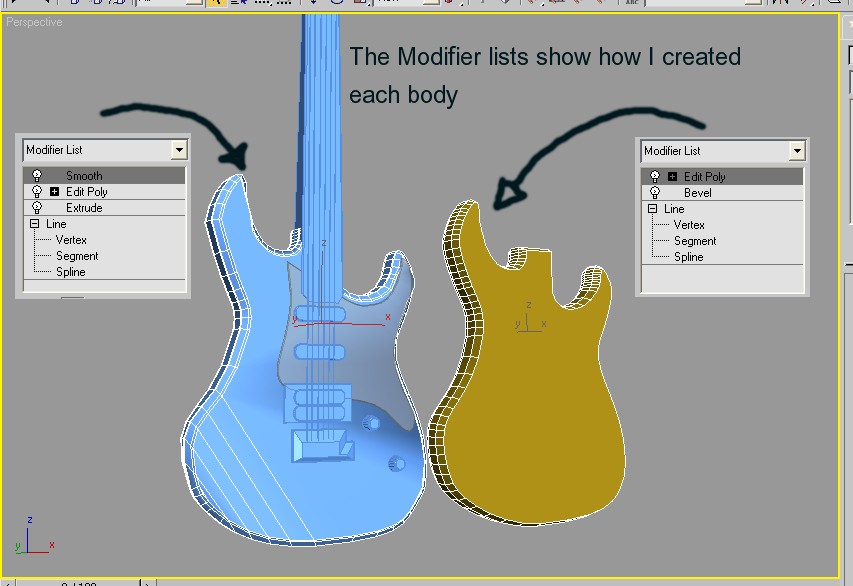 Posted: January 29, 2011
Post subject:
Thanks for the post. I finally completed my model. I appreciate it.