CGAxis models volume 7 Furniture
Posted: November 12, 2010
Post subject: CGAxis models volume 7 Furniture
CGAxis models volume 7 containing 30 detailed 3D models of furniture (sofas,chairs,tables) with textures and materials in many formats like:
-3ds max VRay
-Scanline
-Mental Ray
-OBJ
-FBX
-Cinema 4D Advanced Render
-Cinema 4D 11,5 VRay
Price: $99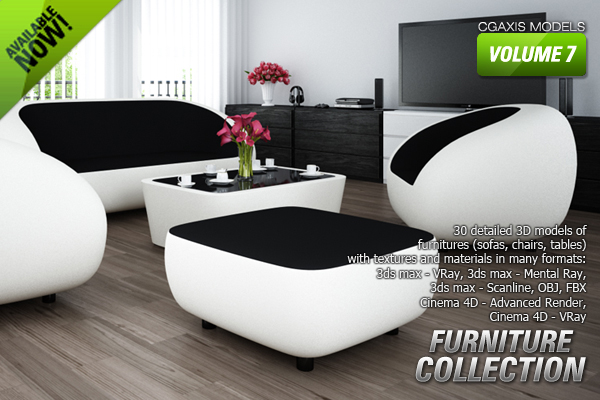 Posted: March 27, 2011
Post subject:
Great furnitures. lot beater than evermotion.
Posted: July 28, 2011
Post subject:
looks cool....... the colour combination is good
Posted: November 01, 2011
Post subject:
Hi...,Fresh designs and unique styles are new life into your home.Looking nice...the colors used there,make it more beautiful....my wife tell me about this and i see is really good.Thanks for sharing this.
Phoenix kitchen cabinets
Posted: January 12, 2012
Post subject:
waoo what sofa set really lovely