3D in the movie "The Last Airbender"
Posted: August 31, 2010
Post subject: 3D in the movie "The Last Airbender"
This is a 3D forum and I think that this statement needs to be taken seriously...
This is from a comment from a gary bell in studiodaily.com
Here is the link :
http://www.studiodaily.com/blog/?p=3541
Quote:
I SAW THIS MOVIE WITH MY 12 YEAR OLD SON ON OPENING DAY IN 3D…WHAT A WASTE OF MONEY! THERE WERE NOOOO! 3D EFFECTS PER SAY..NOTHING JUMPED OUT OF THE SCREEN..THE PREVIEWS BEFORE THE MOVIE HAD MORE 3D IMPACT…MY SON SAID THAT NOTHING WAS LIKE THE CARTOON SERIES AND THAT NAMES WERE PRONOUNCED DIFFERENTLY…HE ALSO SAID THE MOVIE WAS LAME..THE ACTING WAS VERY POOR…THIS HAS MADE ME BACK OFF ON SEEING MOVIES IN 3D BECAUSE TO ME IT IS NOT WORTH IT..YOU SHOULD HAVE GOTTEN PETER JACKSON OR A REAL ACTION DIRECTOR TO DIRECT THIS MOVIE TO BRING IT TO ITS FULL CAPACITY…M KNIGHT IS A GOOD DIRECTOR FOR CERTIAN GENERAS A BUT NOT THIS TYPE OF MOVIE….I GIVE IT A 4 OUT OF 10 AND A BITTER TASTE IN MY MOUTH FOR THE STUDIO TO HAVE THE NERVE TO CALL THIS IN 3D…MY SON HAS A YOUTUBE CHANNEL FOR RANTS AND RAVES AND HE IS DEFINATTLY RANTING ON THIS ONE…YOU CAN FOOL ADULTS BUT NOT KIDS..THEY ARE YOUR CORE AUDIENCE…


This guy tells us that he will back off on watching 3D movies. I think this will highly affect you because you are graphic designers.

For me, The movie isn't good. though "The Last Airbender" is a low budget film. I think the 3D conversion was to no good at all. They re-shoot the film so that it will fit the 3D requirements. These days, 3D graphics is being over-rated. Mostly because it gives us the feeling that we are actually in the movie and experience the action. But what people don't realize is that if we want to be in the movie, we want that movie to be amazing not just a mediocre film.

I would like to ask to what is your reaction on his comment ?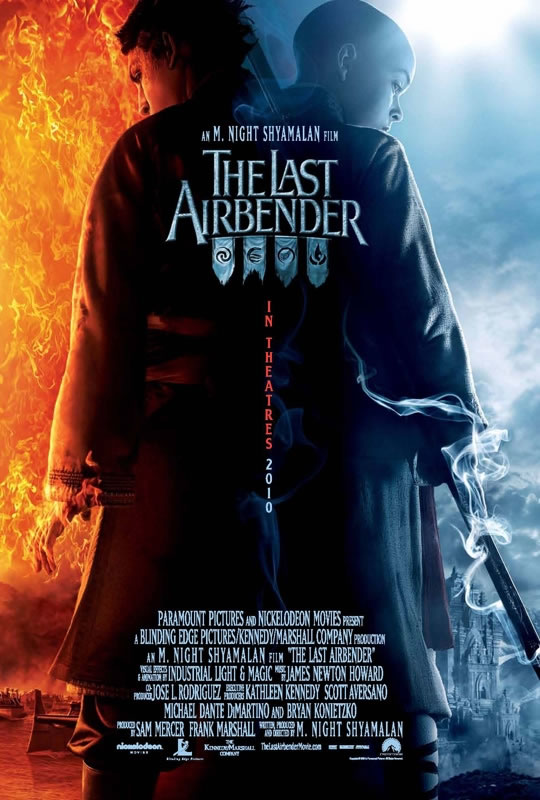 _________________
My Animation Services
Posted: September 17, 2010
Post subject:
i agree, i better off sticking with udk. 3d film just not that good yet
Posted: September 20, 2010
Post subject:
Stereoscopy gives effect in speciffic situations only. Movie has to be adapted to techniqe, has to contain speciffic scenes that will be sensed by spectators. Everything has to be well thought. In the other way it's just a standard 2D movie and the only difference is that you pay more for it and have to put those uncomfortable glasses on.
Making movie without thinking about it and doing a simple conversion isn't a good idea. I know that people are crazy about 3D now but I suppose that they want to see some effects when paying more and having glasses on. If there is no difference between 3D and standard movie then it just doesn't make sense. Conversion is an addictional work and cost for nothing except frustrating people.