Looking for a NICE 3DS Max (biped) rig.
Posted: July 30, 2010
Post subject: Looking for a NICE 3DS Max (biped) rig.
Good morning, everyone!
I am wracking my brain, looking for a rig to download - free or not (I am willing to pay a reasonable about for one). I have been sifting through many sites, and have found very few models that are acceptable to my needs for the price I am willing to pay. I need a realistic human character, clothed or not, textured or not, rigged with character studio's biped structure. Most models I have found appeared to have been done by hobbiests or extreme juniors. I found one that I really liked, but it was $250, and I am going to have a HELL of a time explaining to my producer that I want to pay that kind of money for a generic model that will only be used for motion tests. I will post a jpegin this thread of the one I liked, so that it may job some of your memories.
Now, before anyone replies to this, telling me, "Character Studio has the biped that can be animated"... I know. However, I want something that looks a lot more refined than that (with a SKIN), so that the rest of my team, when looking at what my animation team has done can enjoy the animation from an esthetic standpoint.
So, if anyone can point me to a specific model, either free, or for sale to use, I would be VERY appreciative. I wish I could rig something up myself, as there are many nice meshes available for only a few bucks, but I just don't have the patience (or ability) to do it, and I don't yet have a rigger on staff yet. This model will not be used for anything but internal motion research. I know of a few of the sites out there like Turbo Squid, but there are a plethora of models, most unrigged, some VERY expensive that I have to sift through, and I just don't have the time, so if anyone has anything specific to share... I would be forever in yoru debt.
Thanks a million!
Wade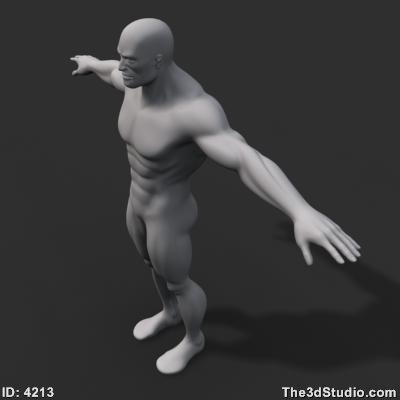 Posted: August 06, 2010
Post subject: Free and inexpenssive rigged characters
Hi Wade,
I feel you on not finding a generic character to test stuff with.
Luckily now Mixamo"dot"com can help with that.
They now have two avatar creators one free and one which cost $40 per model (the premium one can be downloaded in 3dx max biped format).
Just go to Mixamo"dot"com and check it out.
Good luck and happy animating,
Cheers,
Luis