Project Bali Vilaa Seminyak 4 of 9
Posted: June 15, 2010
Post subject: Project Bali Vilaa Seminyak 4 of 9

EdwinNugraha

3d Forums Grunt
This is my work at Bali , The villa will publish and selling with management under BBVW website.But this job still in progress.
and i realy apreciate your input and comment for this job..everything about this project always welcome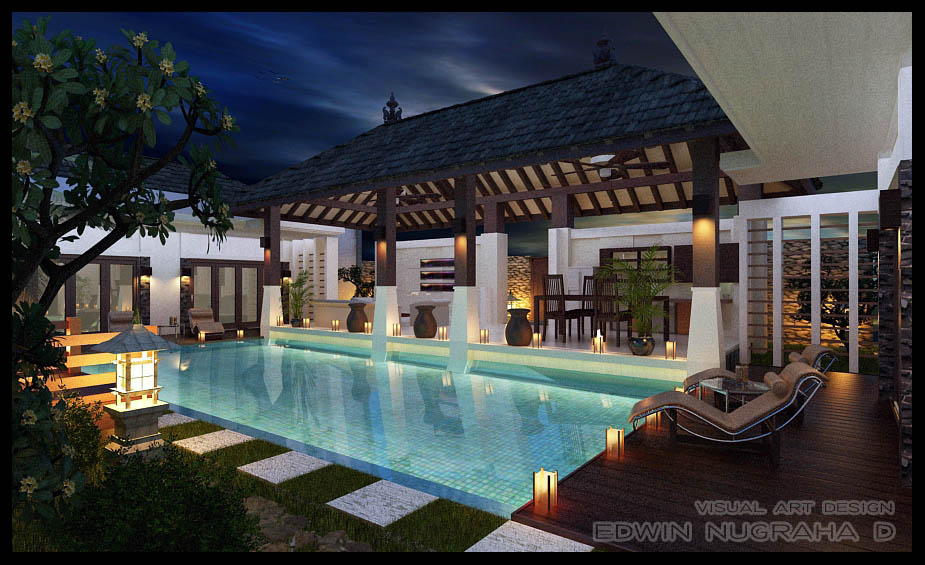 Posted: July 02, 2010
Post subject:
Its not ultra realistic looking, but I really think this would be great for a scene in a movie or compilation.

If thats what you're going for, this is great. If you were going for realism, the textures need work and bump mapping would help you out immensely.
Posted: February 27, 2011
Post subject:
Cool! great job! excellent work
Posted: May 24, 2011
Post subject:
I do like the lighting. It does show that you put a lot of time into this. The would should not be a perfectly flat plane.
Posted: July 26, 2011
Post subject:
Fantastic
Keep up the good work.
Cheers
Posted: July 28, 2011
Post subject:
warm lights. warm atmosphear!!!

)