Reichskrone
Posted: March 16, 2010
Post subject: Reichskrone

MacX85

3d Graphics Peasant
Hi,
this is my latest work, the medieval German imperial crown ("Reichskrone" in German). I paid special attention to match all the details of the real crown being kept at the Hofburg in Vienna.
All of the modeling has been done in Zbrush (base meshes in 3ds Max), unwrapping, materials and rendering with 3ds Max and Vray, texturing and postproduction in Photoshop.
The model has been greatly reduced by Zbrush's Decimation Master (to ca. 3 mio polys) and later normalmapped in Max to get back the amount of details.
more pics at: henning-kleist.de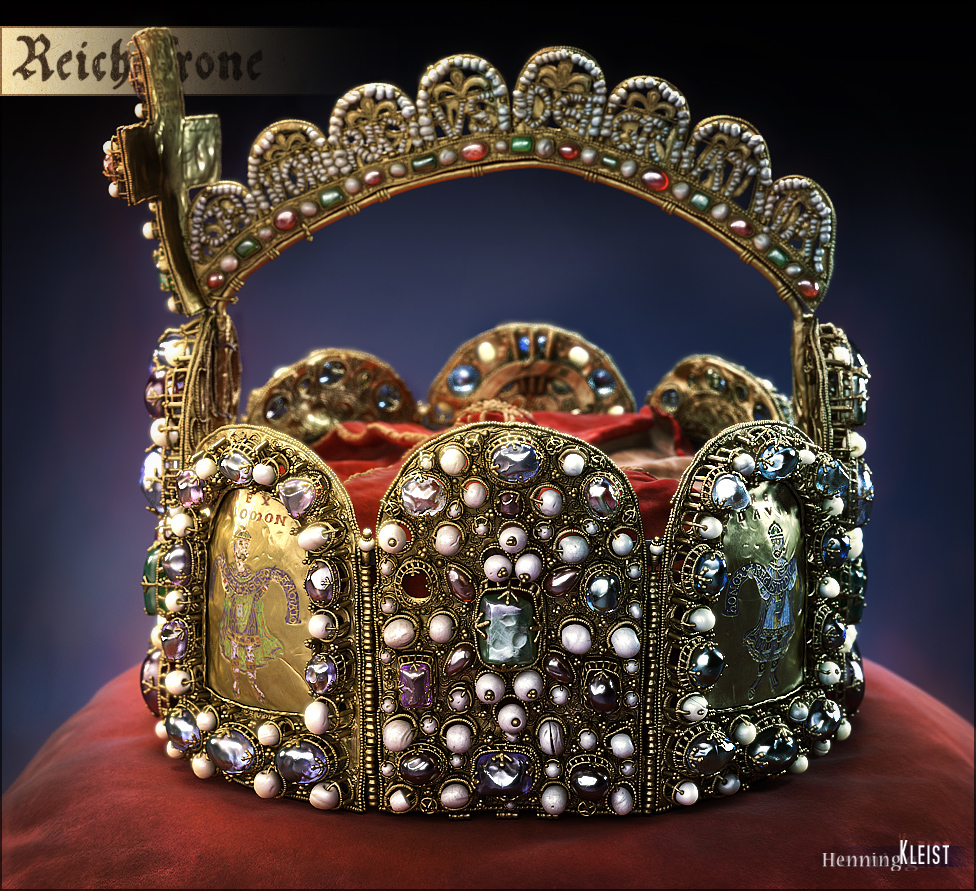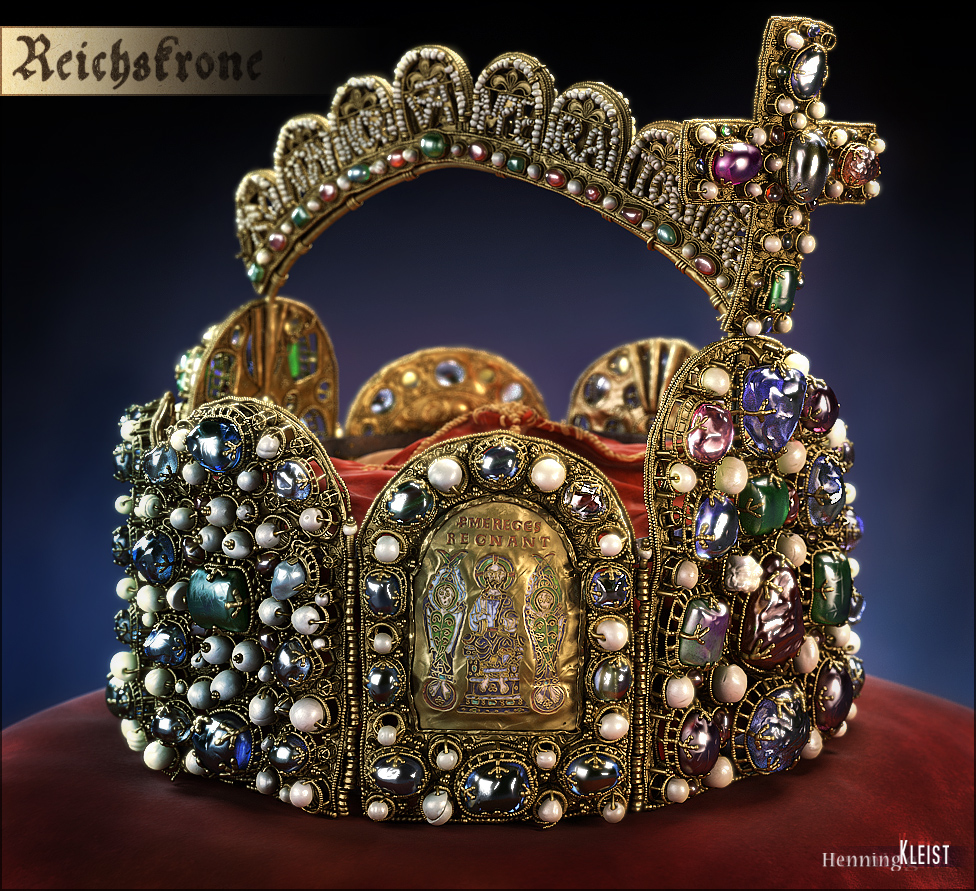 Posted: March 27, 2010
Post subject:
Very pro love how everything turned out for you
Posted: April 06, 2010
Post subject:
Really impressive work, I love all those small details.
Posted: June 21, 2010
Post subject:
Nice Details. Nice colors. Nice Design

_________________
My Animation Services
Posted: December 19, 2011
Post subject: New Website

MacX85

3d Graphics Peasant
Hi,

my new portfolio website has gone online. There's also some closer look at the crown.
Have a look!
www .henning-kleist. de
Posted: December 20, 2011
Post subject:
You had to spend much time to take care for each detail.
Posted: January 02, 2012
Post subject:
Amazing detail. Looks pretty realistic.
Posted: January 08, 2012
Post subject:
Beautiful. So detailed and well rendered. You're clearly a pro