Flowers in vase
Posted: December 02, 2009
Post subject: Flowers in vase
I've made yet another attempt at a room scene, which involves PS excessively.
I tried to make the table as realistic as I could..
Hope u like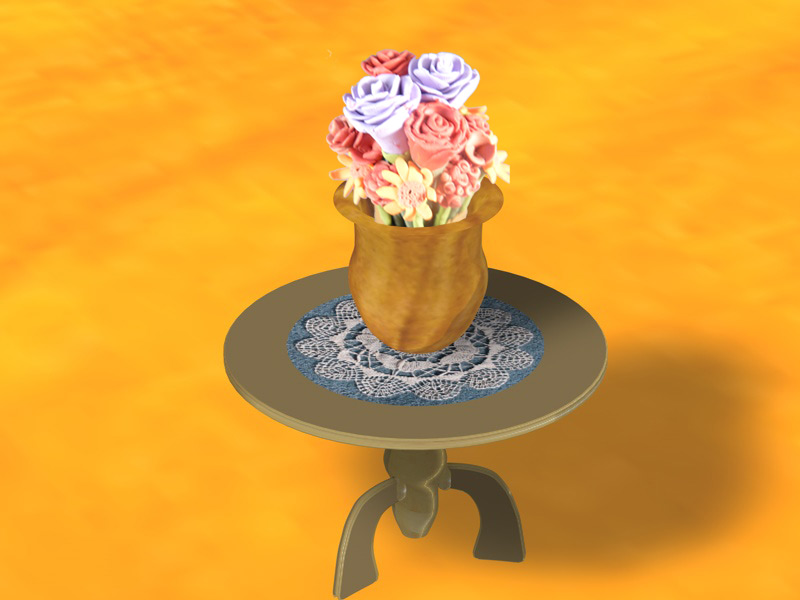 Posted: December 03, 2009
Post subject:

Andyba

Site Admin
The flowers look much more real then the table and the vase. As if you took a photo of flowers and composited them in photoshop. I moved this to the 3d art work in progress forum.
Posted: August 31, 2010
Post subject:
This looks nice.
The flowers look very realistic.
But the vase and the table needs more work.
I think you need to add more details and make it a little rough so that you it won't look very smooth.
_________________
My Animation Services
Posted: September 13, 2010
Post subject:
It looks very beautiful. wonderful job
Posted: September 13, 2010
Post subject:
Nice work but as almost everybody says the vase and the table definately asks for some more details. Maybe some better hi-res textures and some work with shadows because vase looks a little too flat now. Waiting for next steps

Posted: December 30, 2011
Post subject:
Pretty job!Congratulations!But you may chang the background.Flower Vase,you can enter it to get imagination.