Nude female study - WIP
Posted: September 16, 2006
Post subject: Nude female study - WIP

Andyba

Site Admin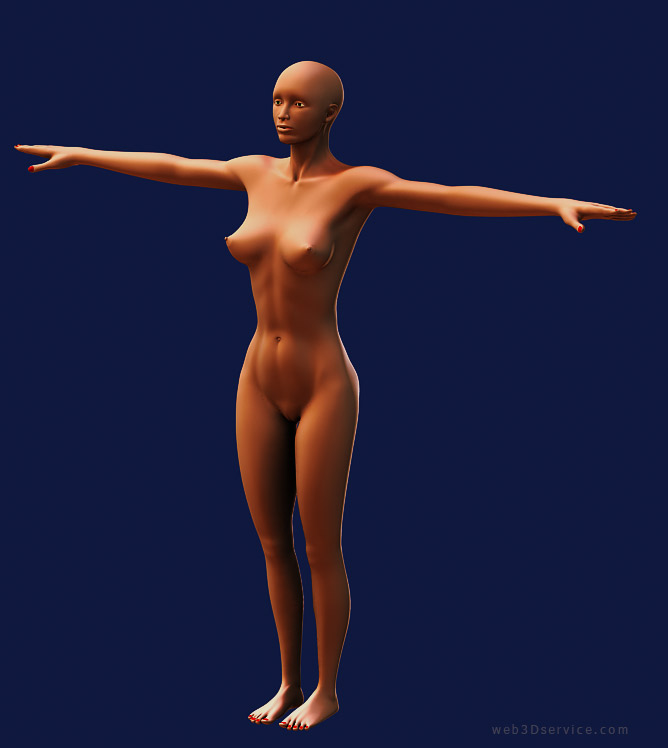 I'm studying female sexuality.
All crits and comments are welcome...
Posted: October 13, 2006
Post subject:

AbNormality

3d Graphics Peasant
I think that her haunches are too large, but the triceps are too small.
And her feet are disproportionately small .

but it's only my opinion. and sorry for my bad English.
I think , that facе is not finished . I didn't like a forehead
Pelvis area is not true .Elbows and knees are not completed
The top line of a breast is not true. Such impression that a breast sticks out, and usually it lays . It is necessary to finish and all will be ok.
Posted: October 30, 2006
Post subject:

Andyba

Site Admin
Tanyutka, I agree about the forehead.
But I didn't understood what you meant about breasts.


AbNormality, I will work on proportions a little more.
Posted: November 23, 2007
Post subject:
what Tanyutka is trying to say is that they dont normaly point upwards. they usualy have a more spheretrical shape with a curve lead in. google it and see.
Posted: June 17, 2010
Post subject:
I liked the breast should be by natural movement.
What what running jump
Posted: August 26, 2010
Post subject:
I agree. I don't think that the breasts would really point upwards. Even with natural movement. It doesn't point up. The Triceps are too small and the body is too long. It butt area is also too edgy. I think it would be better to have it round.
_________________
My Animation Services