I don't understand yor website


lyndon
3d Forums Archer
Joined: 02 May 2011
Posts: 38
Location: South Africa
Posted: May 02, 2011
Post subject: I don't understand yor website

"xe:i don't understand yor website" is a two minute animation based in a post-apocalyptic world, featuring a set of unpredictably strange characters, a post box and a telephone call.
As with all of my animations the narrative is open to interpretation.
3D done mainly in Maya 6.5, composited in AfterFX 7 and Blender 2.4x
Texturing Photoshop CS and the GIMP
Music made with BC Rich, Yamaha RY8 and various midi devices, composited in SF Acid
Total time for completion 9 months.
http://www.lyndondaniels.com/2010/ani.html
Here's some stills from the animation...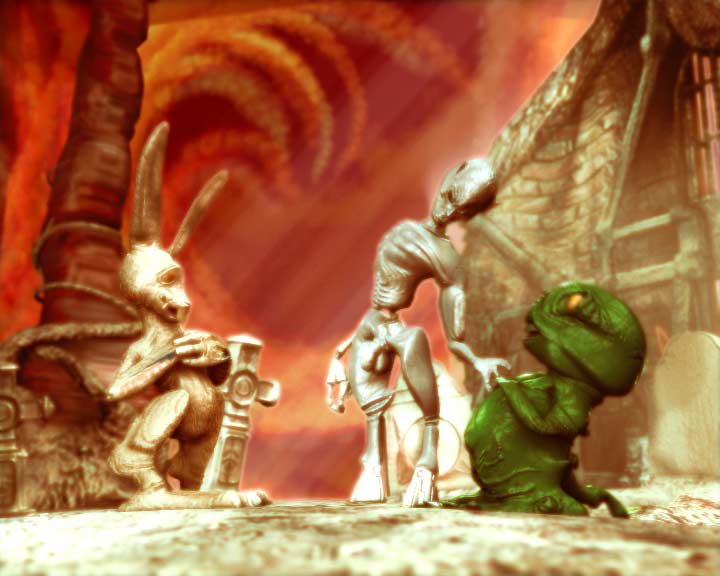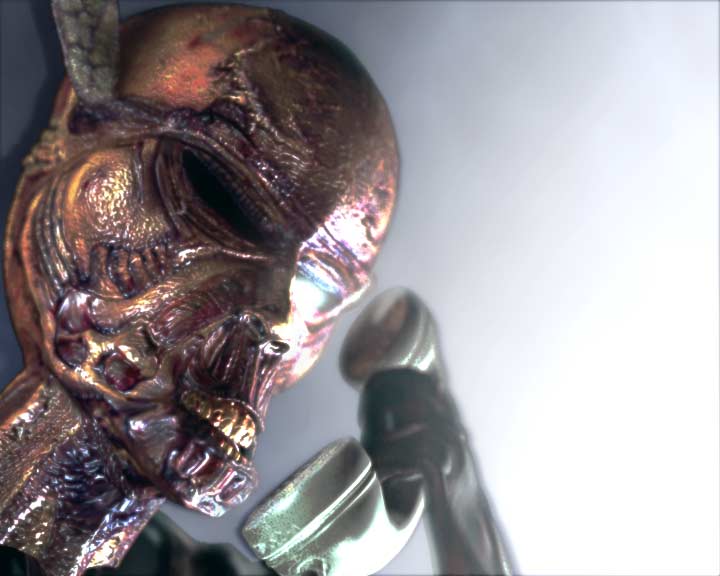 baalnazzar
3D Demolition Squad
Joined: 12 Jun 2010
Posts: 310

Posted: May 03, 2011
Post subject:


Andyba
Site Admin
Joined: 25 Jul 2005
Posts: 1038

Posted: May 03, 2011
Post subject:

Wow that's pretty cool! A lot of work. What compositing part did you do in Blender?
Just curious what AF lacks.
_________________
Andyba, 3d artist
skills: 3d modeling, texturing, rendering, 3d character animation, compositing
3d software experience: 3ds max, Maya, Softimage XSI, Deep Paint 3d, Body Paint 3D, Wings 3D, Z Brush
2d software experience: Adobe Photoshop, Adobe After effects, Macromedia Flash, Freehand

Joined: 06 Feb 2012
Posts: 18

Posted: February 06, 2012
Post subject:

Wow completely forgot I posted here! a response at some point (albeit almost a year late) is better than no response at all.
@Andyba : Thanks

The main reason I used Blender was because I was interested to see what it could do in comparison to AE and Premiere. I was happy with the results back then and still use Blender today. I personally don't think that AE lacks anything in terms of a compositor when compared to Blender, I just find it easier working with a compositor within the same 3D app and dealing with a ubiquitous node-based setup. The main feature I used in Blender with regards to the above animation, is one of Blender's less popular features which is it's NLE video editor which has thankfully improved quite a bit since this project.
@baalnazzar & dustysantos Thanks for the comments. I enjoy freaky animation of any type such as Svankmajer's stopmotion movies so when my animation is described as "freaky" I feel quite honoured

Joined: 14 Apr 2012
Posts: 4

Posted: April 14, 2012
Post subject:


lyndon
3d Forums Archer
Joined: 02 May 2011
Posts: 38
Location: South Africa
Posted: April 15, 2012
Post subject: